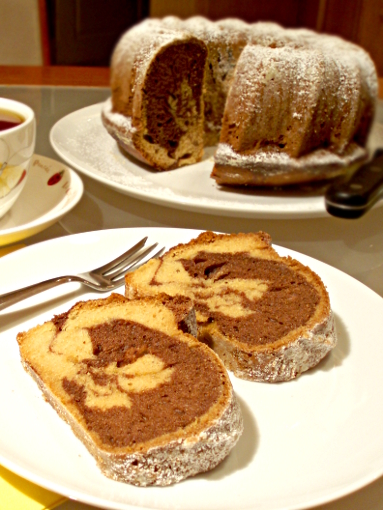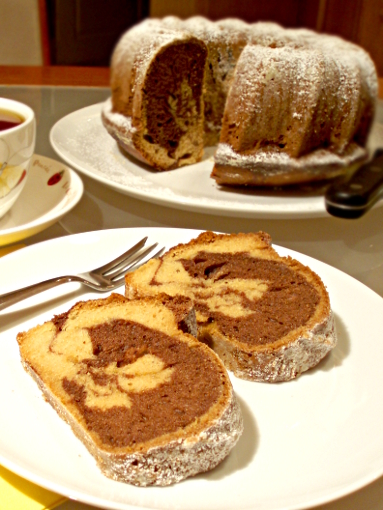 This cake was a must on our Sunday table nearly every weak when I was I child.
It looks very sophisticated, but let me tell you, it is one of the easiest I make.
The ingredients should be enough for a 10 inch (25 cm) pan.
I used quite a large bundt pan so I doubled the amounts.
~~~
To make it you need:
3  medium eggs
2 1/4 cups (270 grams) cake flour
1 tablespoon baking powder
1/2 teaspoon baking soda
1/4 teaspoon salt
1/2  cup (240 ml) vegetable oil
1 1/4 cups (250 grams) white sugar
2 teaspoons vanilla extract
1 cup (240 ml) milk
4 teaspoons cocoa powder
~~~
And this is how: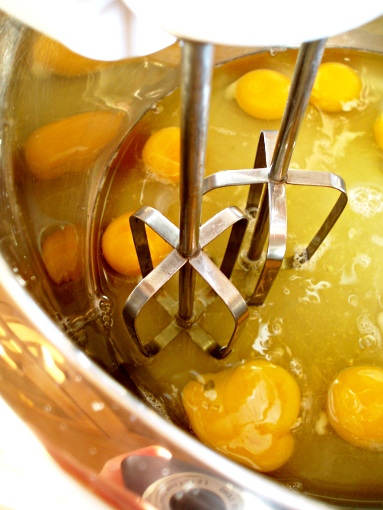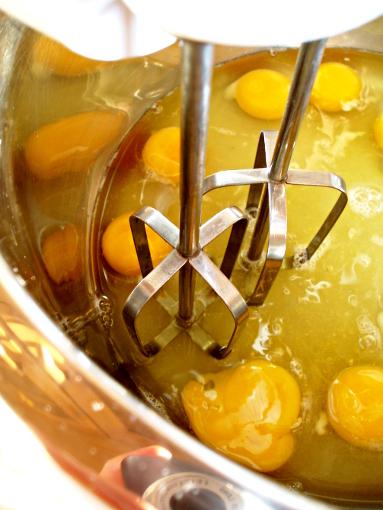 1. Preheat an oven to 350 F (177 C).
2. Spread oil over the inner side of the bundt or tube pan and dust it gently with flour.
3. In the bowl of an electric mixer beat together eggs and sugar.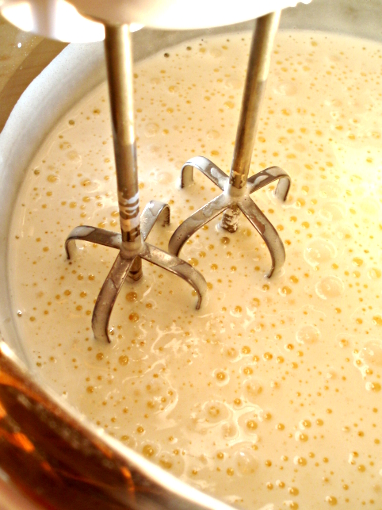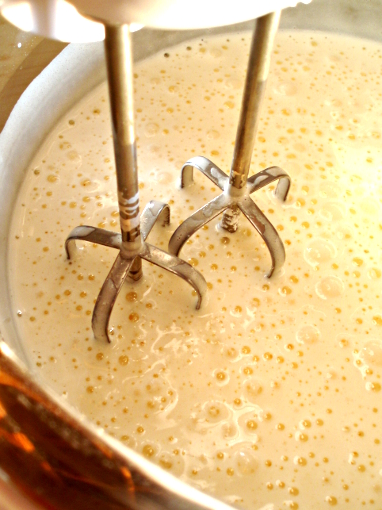 4. After about 5 minutes, when it looks just about this, you can add oil and the vanilla extract.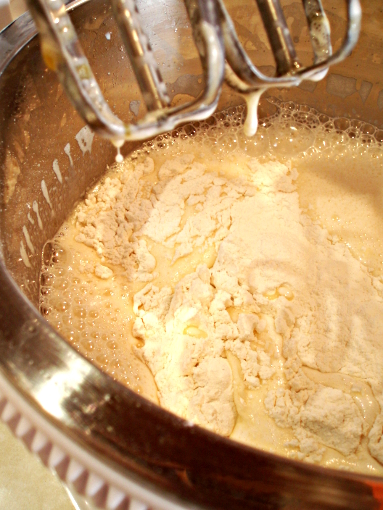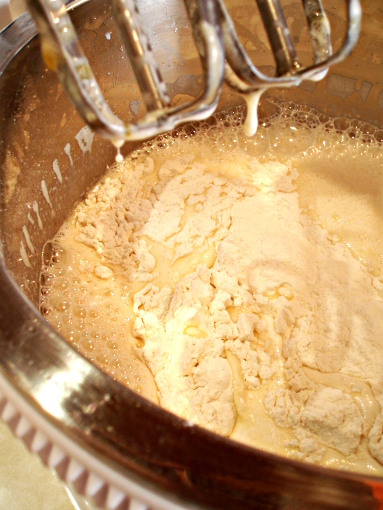 5. In a separate bowl sift together the flour, baking powder, baking soda and salt.
6. With the mixer on low speed alternately add the flour mixture and the milk to the batter.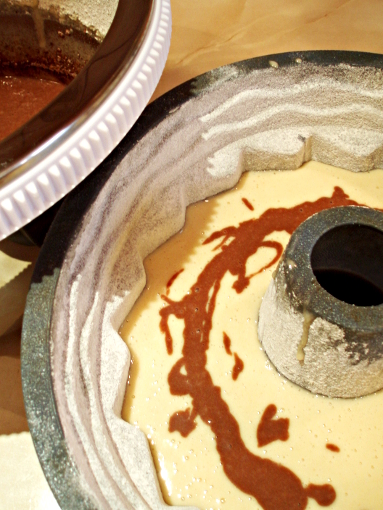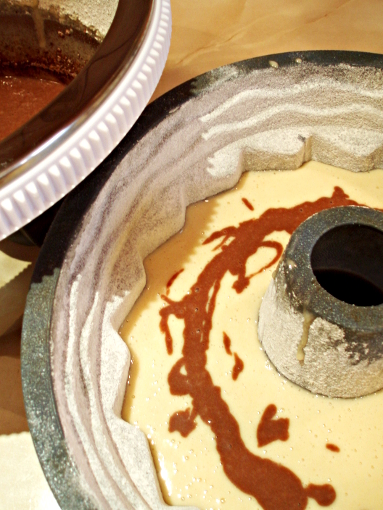 7. Pour half of the batter into the bundt pan.
8. Stir the cocoa powder into the other half of the batter, mixing well. Then gently, spoon by spoon, add the cocoa batter to the pan.
This will create the wonderful marble effect.
9. Bake for about 45 minutes or until a toothpick inserted in the center comes out clean.
This cake will keep for a couple of days at room temperature.
Enjoy dear friends!