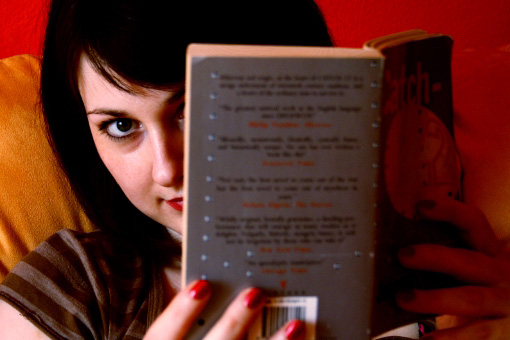 I've had a wonderful time today – reading my favorite book for most of the day.
I love reading but – BUT! – I might just not be a usual reader.
Because I don't like reading books… I love reading ONE book.
Over and over, again and again.
The book being called 'Catch 22'.
I love its structure and humor and I love how it shows you the most important and very serious things through its witty irony.
Not only it is my favorite book, it's also my precious textbook – I learn and laugh so much each time I read it.
Do you think it is an illness to read one book again and again?
Or is that an obsession?
Does it have a name?
Should I be called a 'mono-booko-holic'?
Or a 'pathologically loyal reader'?
And can that be treated?
I really would like to know…