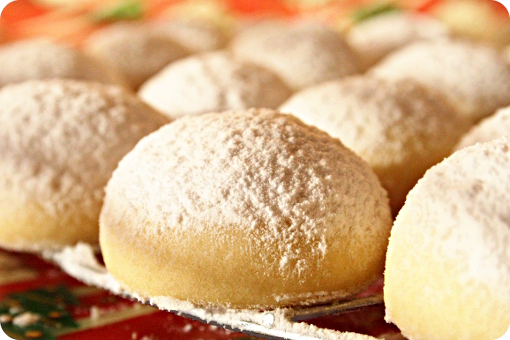 These cookies might possibly be the easiest cookies in the whole universe…
They contain just a few ingredients and are great fun to make.
And let me tell you that they taste just wonderful.
There is also one magical trick involved – Melting Moments Cookies replace some of the flour with cornstarch (corn flour) so they literally "melt-in-your-mouth".
Yum!
~~~
To prepare the delicious Melting Moments you need :
1 1/2 cup (210 grams) all-purpose flour
1/2 cup (60 grams) cornstarch (corn flour)
1/4 teaspoon salt
1/2 cup (60 grams) powdered (or confectioner's or icing) sugar
1 cup (227 grams) unsalted butter, room temperature
1 teaspoon vanilla extract
Topping:
1 cup (110 grams) powdered (or confectioner's) sugar, sifted
~~~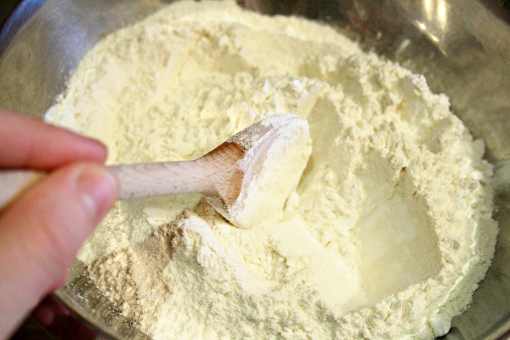 1. In a bowl whisk together the flour, cornstarch and salt.
Set aside.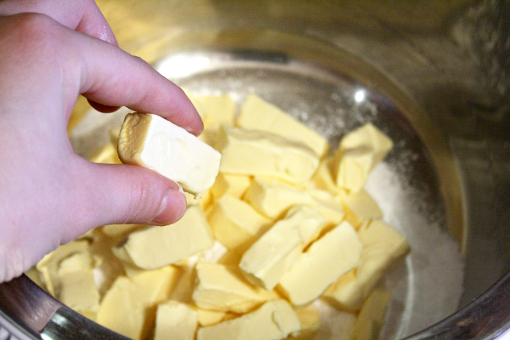 2. In the bowl of your electric mixer mix the butter and sugar …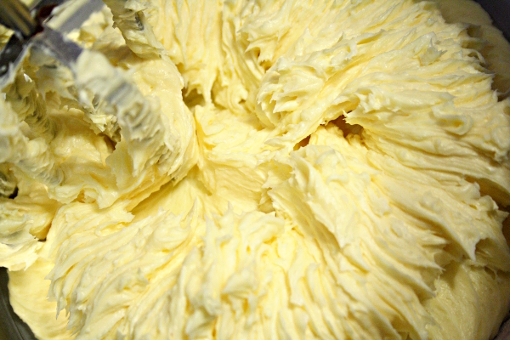 … until light and fluffy (about 3 minutes).
Beat in the vanilla extract.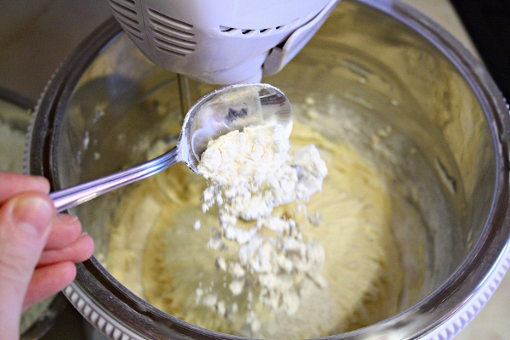 3. Gradually add the flour mixture.
Beat until incorporated.
Cover and refrigerate the dough for about one hour.
4. Preheat an oven to 350 F (175 C).
5. Line a baking sheet with parchment paper.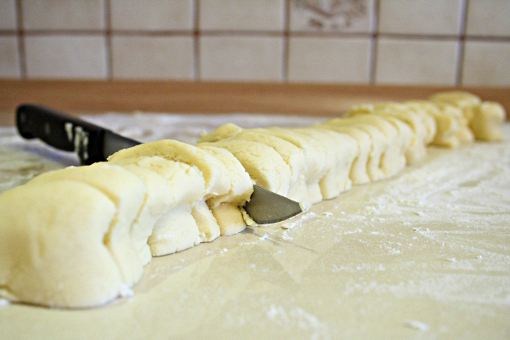 6. On a lightly floured surface form a log from the dough.
Cut the log into two halves.
And then cut each half into two halves, and then again and again, until you have 36 equal pieces.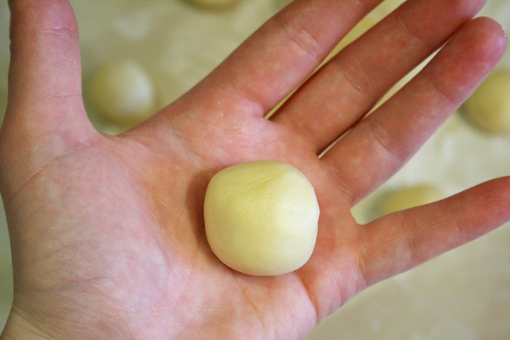 7. Form a ball from each piece (it is going to be about 1 inch/2,5 cm in diameter).
(Hey, palm readers, what's my fortune? Making many cookies, right?)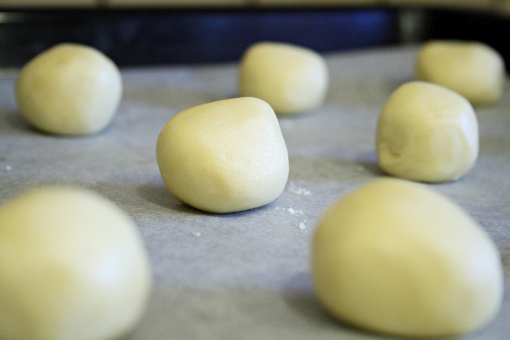 8. Place the cookies on the prepared baking sheet spacing them about 1 inch (2,5 cm) apart.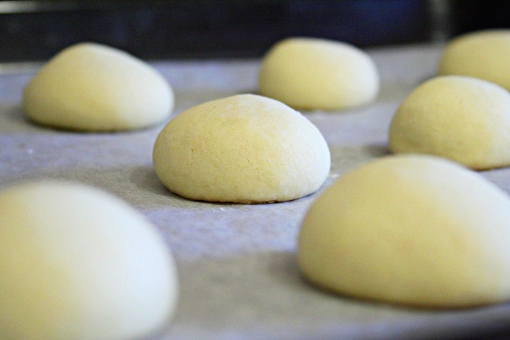 9. Bake for about 12 – 14 minutes or until the edges of the cookies start to brown.
Remove from the oven and place on a wire rack to cool for 5 minutes.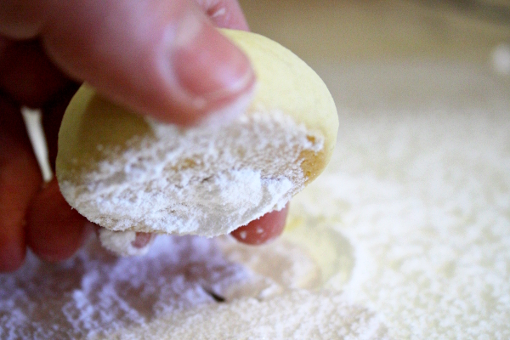 10. Now we are going to cover our lovely cookies with some sugar.
Line a baking pan or a tray with parchment paper and sprinkle about half of the confectioner's sugar onto the bottom of the pan.
Then place the slightly cooled cookies on top of the sugar.
Thus we've covered the bottoms of the cookies and we can place them back on the cooling rack.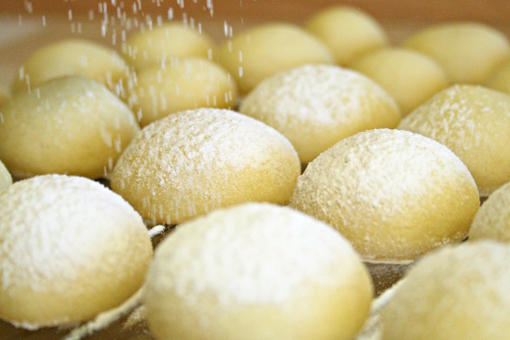 11. Put the remaining sugar in a strainer or a sieve and sprinkle the tops of the cookies.
Nice!
These delicious cookies store very well (up to two weeks – in airtight containers between sheets of wax paper) so they are very good for those who like to make their Holiday baking in advance.
This lovely recipe was adapted from joyofbaking.com and makes 3 dozen cookies.
Enjoy!
If you'd like to see more of my posts click this.