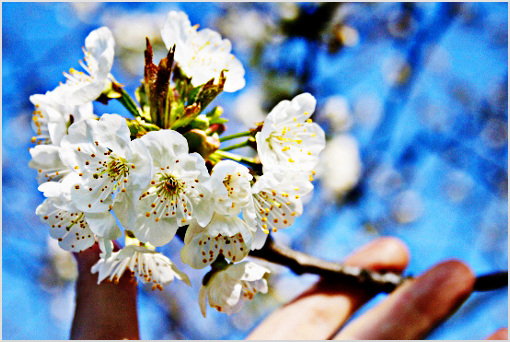 To celebrate this wonderful day I am posting a few snippets from my Mom's garden.
Because my Mom and Dad's garden could possibly be the most beautiful place on Earth.
This is an apple tree in bloom.
If I were a bee, I'd land on one of those wonderful flowers right away.
But I am not.
So I won't.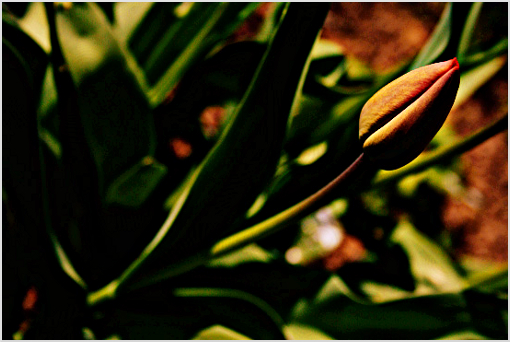 A lovely tulip.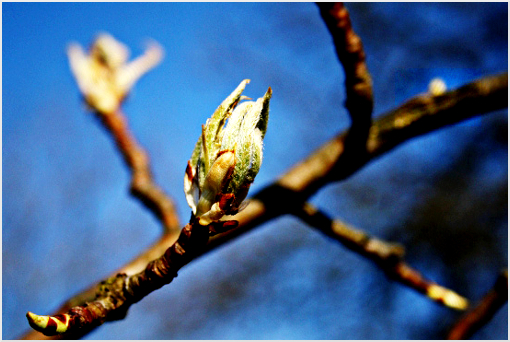 Pear tree just about to bloom.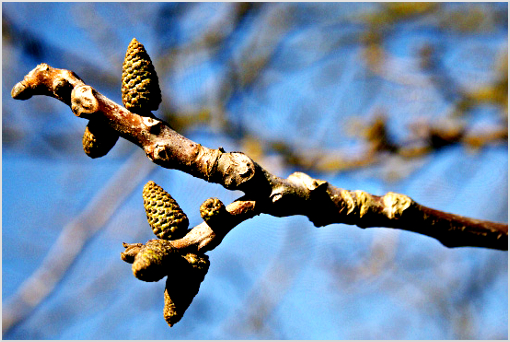 And guess what this is…
Oh, you don't have to 'cause I'm gonna tell ya.
It's a gorgeous walnut tree that is coming into leaf and flower soon.
Have a wonderful Earth Day everybody… and enjoy!
And now, please, excuse me, I am going to buy some eggnog (… to celebrate the day properly. No, I am not an alcoholic, I just like eggnog. Or, dang…, is that what all alcoholics say? Hm… doesn't matter… CHEERS!).