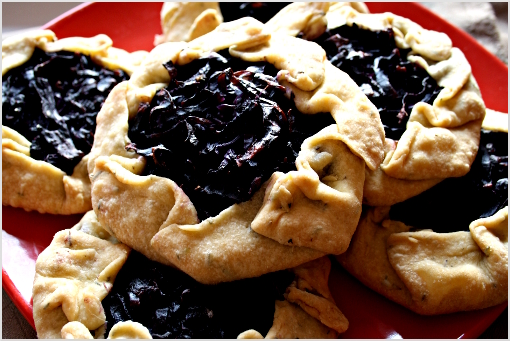 Delicious, delicious, delicious… there's no better way to describe these lovely tarts.
Oh yes, there is – saying the word 'delicious' about a hundred times.
So good they are.
The crust is a little crunchy, beautifully tender and full of a wonderful thyme and buttery taste.
And the filling, oh the red cabbage filling… the taste of the cabbage combined with the thyme, cumin, the slight sweetness of sugar and the pleasant sourness of vinegar – this will all provide for your private and instant stairway to heaven.
Trust me – I've already had three.
These are the ingredients: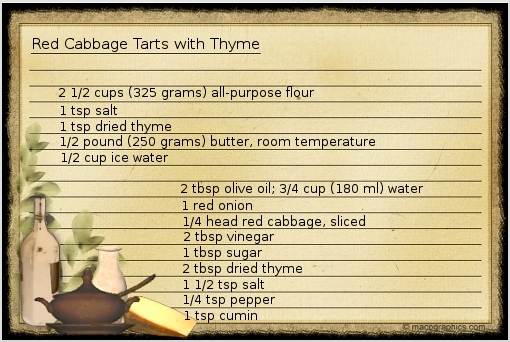 And this is how to make them: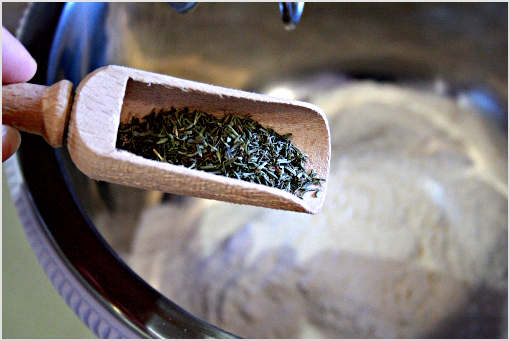 1. In a bowl, mix together the flour, salt (1 tsp) and thyme (1 tsp).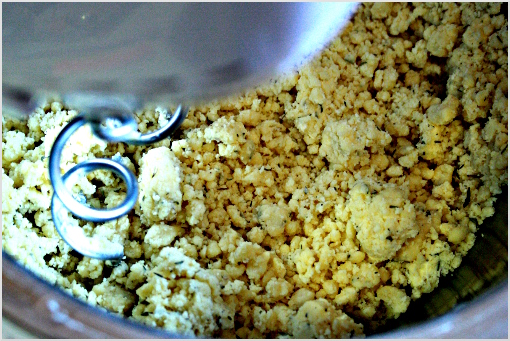 2. Pour the flour mixture into the the bowl of your electric mixer.
Add the butter and beat until crumbs form (about 8 minutes).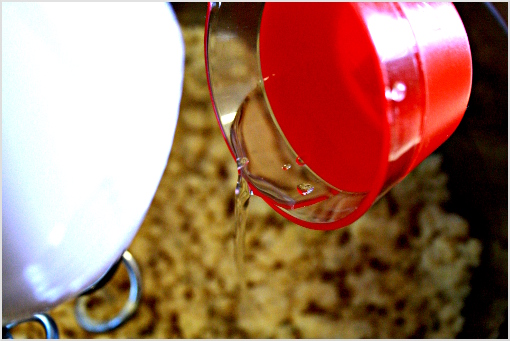 3. Add the water (1/2 cup) and mix again.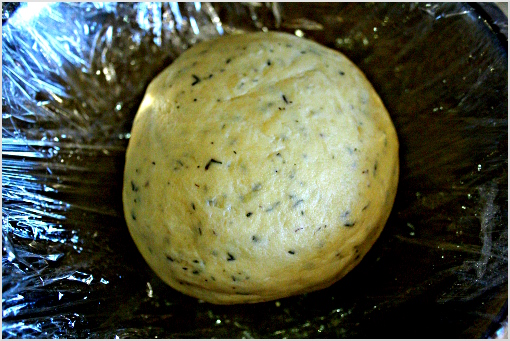 4. Remove the mixture from the bowl and form a ball (if the dough is too tacky to work with you can use a little flour for your hands).
Cover the dough in plastic wrap and place in your refrigerator to chill.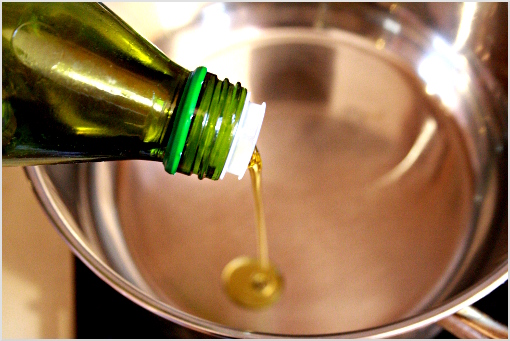 5. Heat the oil in a larger pot over medium heat.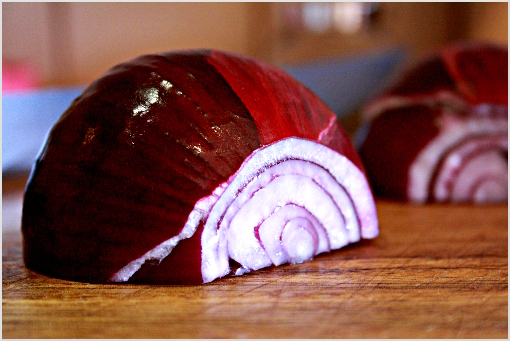 6. Cut the onion into two halves….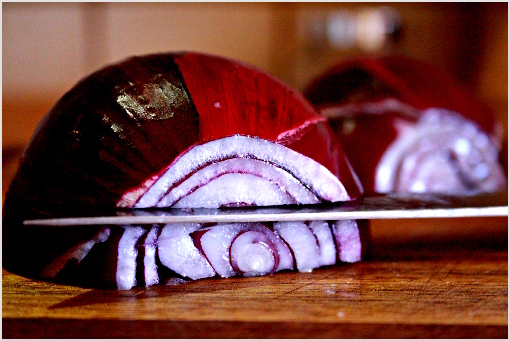 Cut each half horizontally…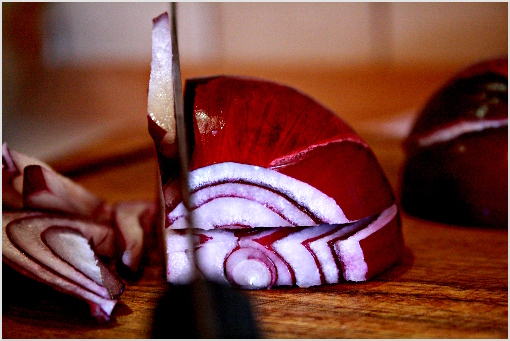 And slice.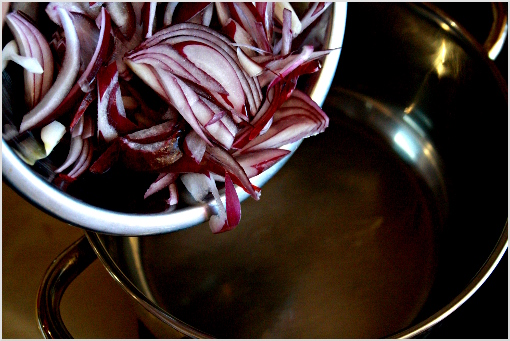 7. Add the onion into the pot…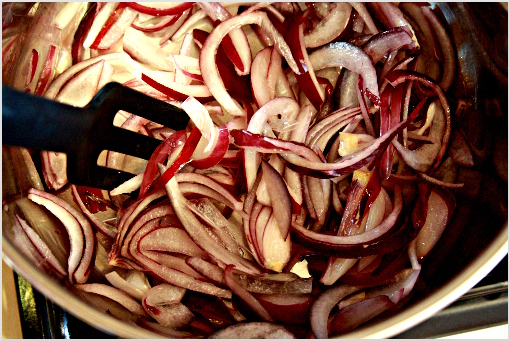 And cook until soft.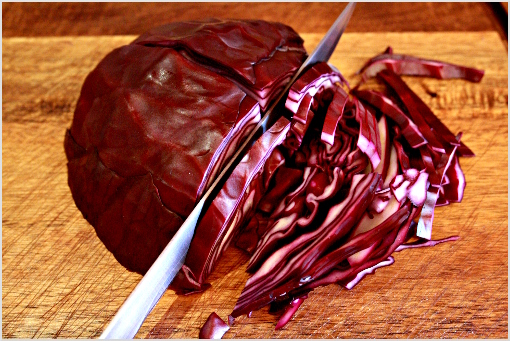 8. Slice the cabbage… (from now on I was trying my best not to show you my fingernails)…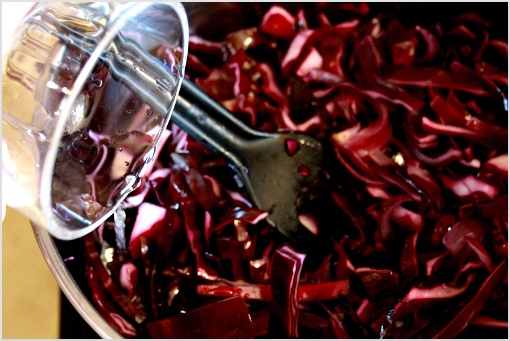 9. Add the cabbage into the pot along with 3/4 cup water and reduce heat.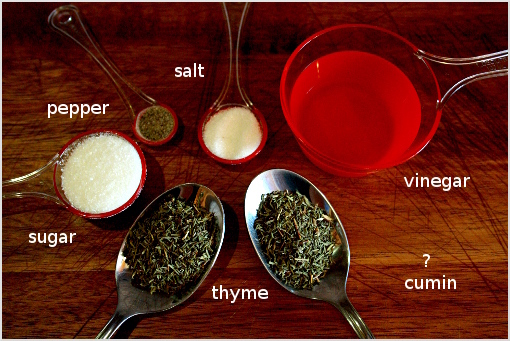 10. Add 2 tablespoons thyme, 2 tablespoons vinegar, 1 tablespoon sugar, 1 1/2 teaspoon salt, 1/4 teaspoon pepper and 1 teaspoon cumin.
Cover and cook for 10 minutes.
Then uncover and cook until liquid is gone.
Stir the mixture every now and then so that it doesn't burn.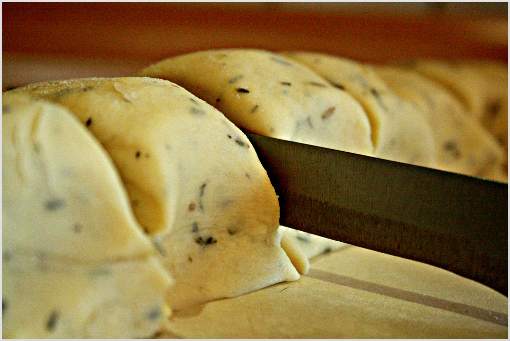 11. Remove the dough from the refrigerator and place it on a lightly floured surface.
Form a log and cut it into 9 equal pieces.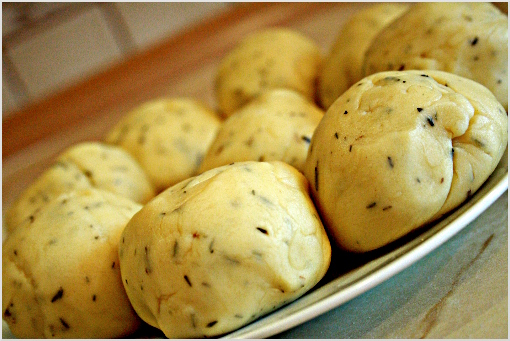 12. Form a ball from each piece.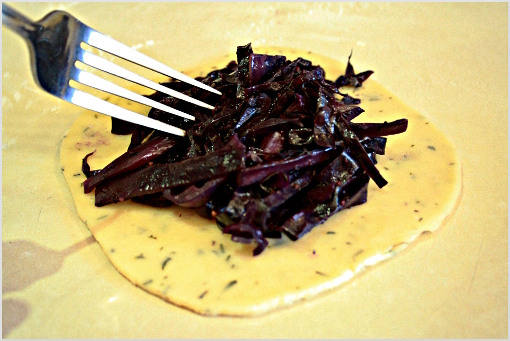 13. Place a ball onto a lightly floured surface.
Using a rolling pin, roll out each ball into a 6-inch (15 cm) circle.
Place some filling in the center of the circle.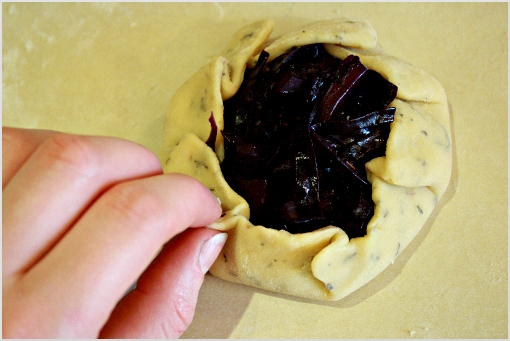 14. Fold the edges of the dough over the filling in a crimped pattern, leaving the center uncovered.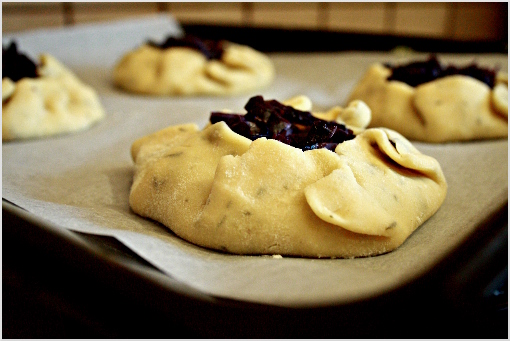 15. Line a baking sheet with parchment paper.
Transfer the tarts onto the sheet.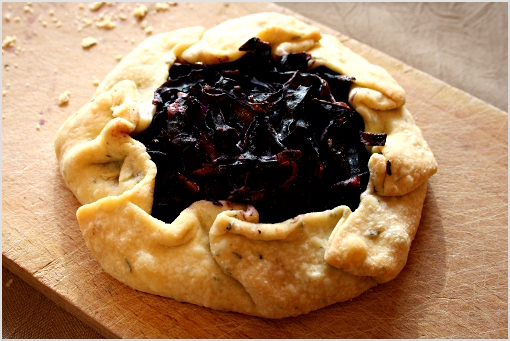 16. Bake at 356 F (180 C) for about 30-35 minutes or until golden brown.
Yum!
Enjoy, dear friends…
This recipe was adapted from here.
If you'd like to see more of my posts, click THIS.