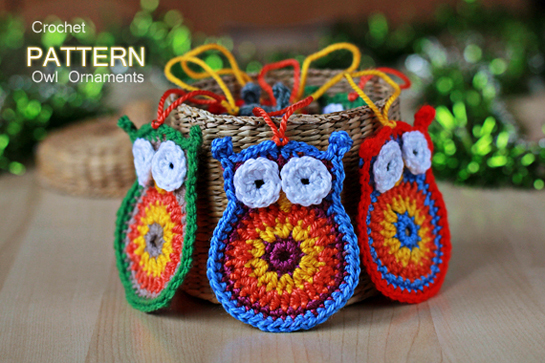 Crochet Christmas ornaments are so much fun to make around the holidays.
Crocheters and crafters surely know how incredibly relaxing and satisfying it is to immerse themselves in their projects.
I do know that feeling and I love it!
And if you are looking for a simple, cute, and lovely project for the upcoming holidays,
then you surely need to make some of these colorful owls.
They have googly eyes.
And they will make you smile.
All in all, they will definitely make your holiday season even more special.
For more information, click this link to get to my shop.
Enjoy!
With love,
Petra