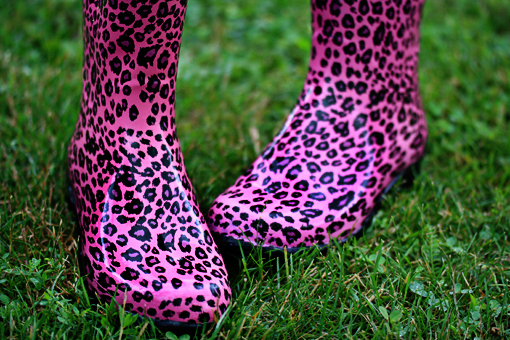 As I let you know last week, we are currently moving…and I am lucky enough to be spending this 'precious time' house sitting for my parents, thus delegating all the moving on my beloved boyfriend.
He's one fortunate guy.
Thank you my dear boyfriend for being so strong and brave. You are truly precious!
Just imagine, he's already done about 80 per cent of the work.
Awesome!
And now, what does that have to do with the rain boots?
Well, this house where I am staying right now is just full of colorful things – for some reason my Mom is really into colors.
So I got the idea that I might post a few pieces to color up your day.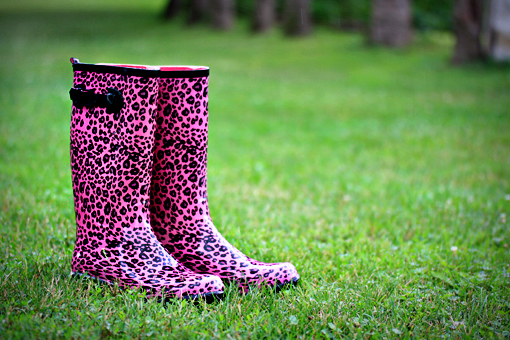 I've spotted these boots the other day and since it was raining all day today I thought it was the perfect time to capture their uniqueness.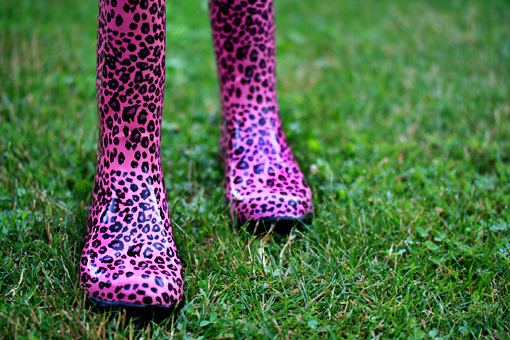 My Mom usually wears them when she goes to discos on Friday evenings.
Not!
She puts them on when she goes to her garden!
Those are definitely the most chic gardening shoes I've ever seen.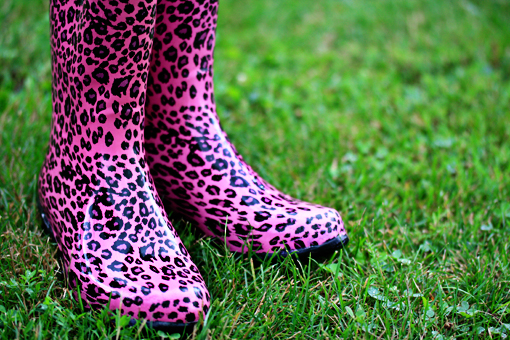 I had to make a picture of them (or two, or twenty) – the color combination of the gorgeous pink and the lush green seemed too beautiful and irresistible for me to overlook.
Oh, and the neighbor saw me – taking pictures of rain boots – in the rain – under an umbrella.
Hm, he said nothing…
Bye for now, dear friends, I will be back with more colorful stuff soon…
Have a wonderful week!