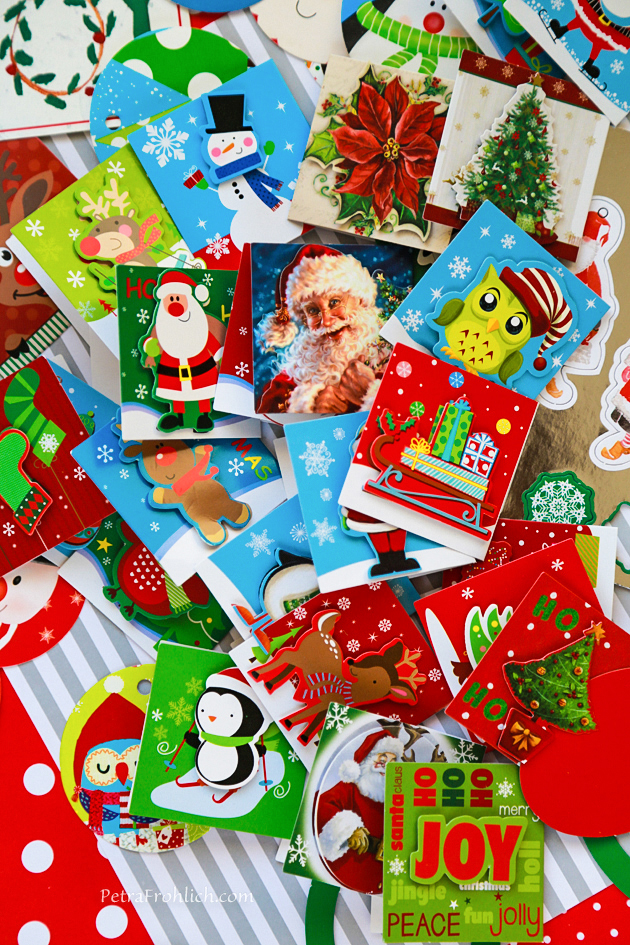 Hi friends!

Yep, I am still alive. And doing fine. Thanks for asking… (well, actually, quite a few of you have really asked and I have this to tell you – you are SO sweet, whether you asked or not 🙂 )!

Although my blogging activity as of late might be suggesting something else, I am here and crafting away. Forever 🙂 .

When I was planning the introduction to this post, I thought it would be great to tell you that you couldn't see me here for so long because I have been using all the time of no-blogging to write a book. Because I am such a busy bee. And that would be, my friends, a lie. Ha-ha. That time was in fact spent being a full time Mom. It's that simple. 🙂 But that thing with a book would not be so untrue because I actually made one. Last night.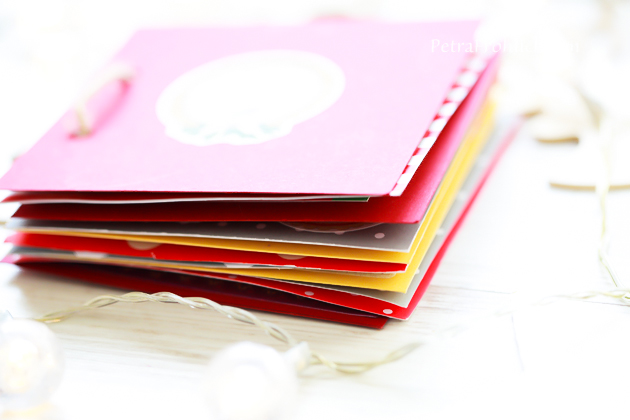 And this is it.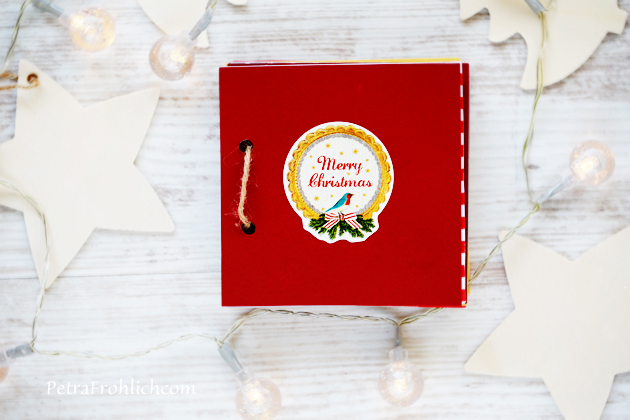 A sticker Christmas book for my little baby.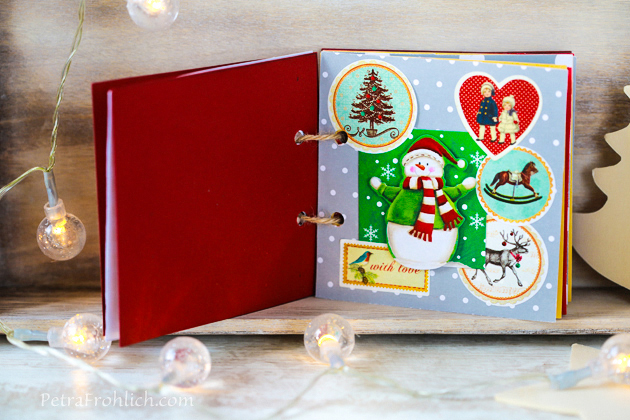 Because when it comes to toys, one thing we are sure of over here… books are the choice number one. That baby of ours turns those pages like nobody's business.

So, the other night, I gathered my Christmas sticker and gift tag collection and made a little present for Mr. P.

I had a blast putting it together!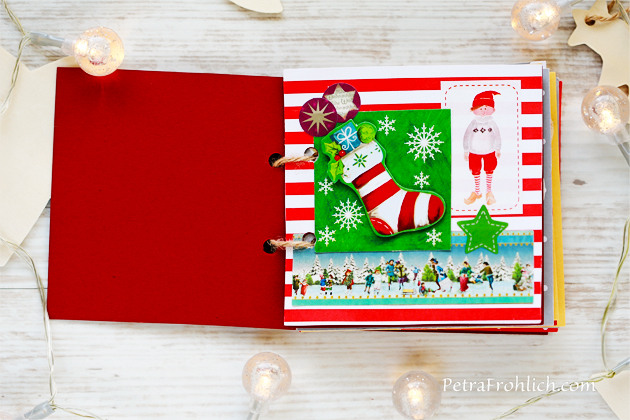 There is a page with a stocking.
There is a page with a penguin.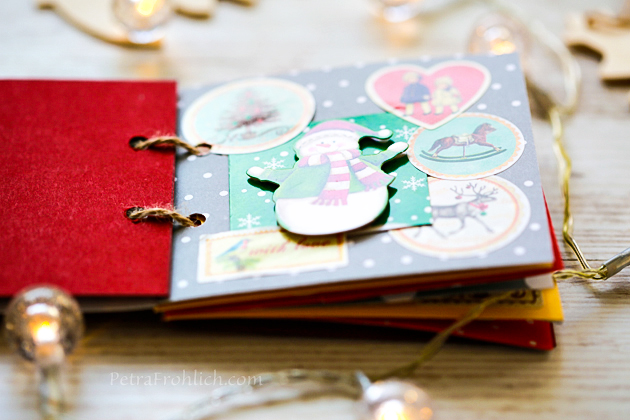 There is a snowman page.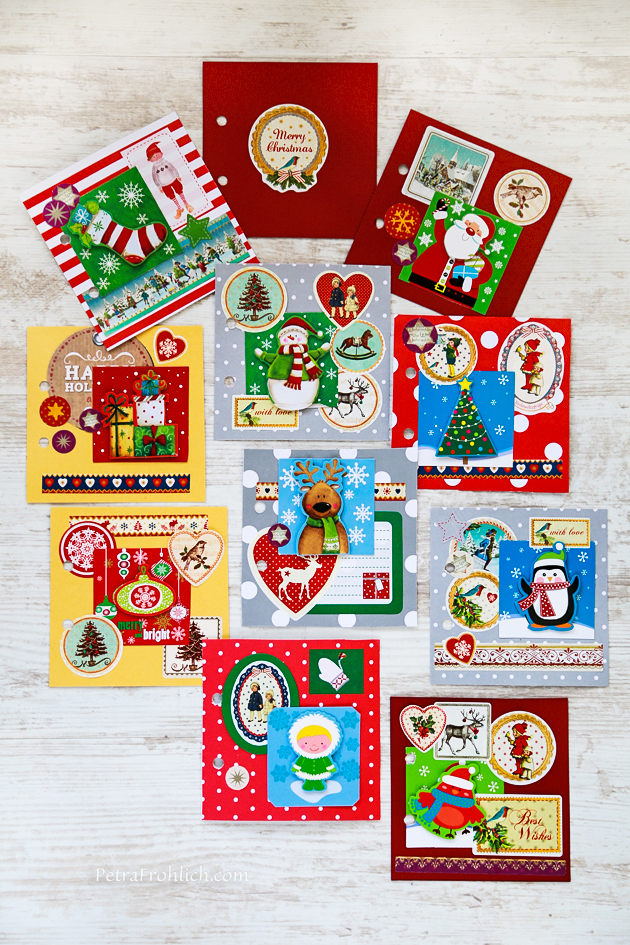 And a few other pages full of sweetness.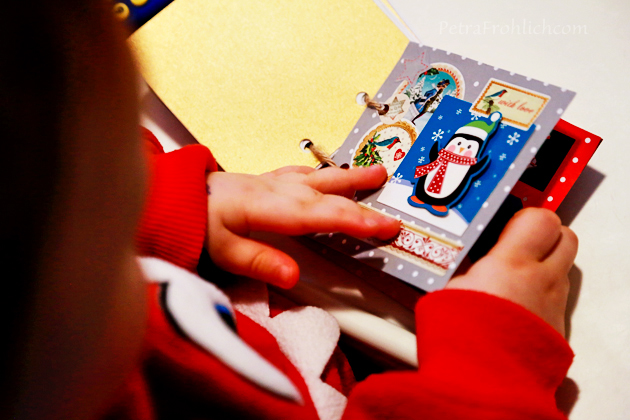 My little boy likes his new book very much… and my heart could not be happier.

I hope I will be bringing more projects here on this page soon. This is a place I love very much and I am so thrilled when there's something new waiting for you over here.

With lots of love,

Petra

NOTE: If you'd like to try making a similar baby book project, to be on the safe side, I recommend using some strong glue to make the stickers adhere perfectly or even laminating the pages of the book to withstand the severe scrutiny possibly performed by a baby. 🙂

FUN FACT: The 3D effect that you can see in the pictures was swiftly changed into a 2D effect after the first use. 🙂

IMPORTANT FACT: I love you. 🙂

P.S.: I wish you a very Happy Holiday season.