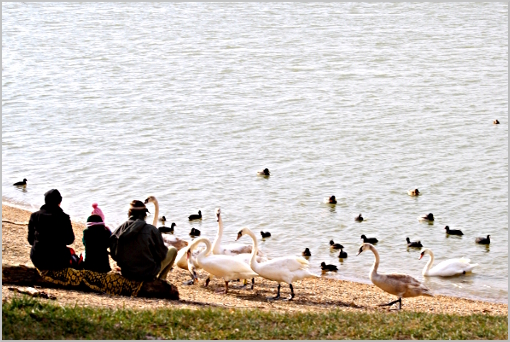 Recently, I posted a couple of wonderful and captivating photos of swans.
Luckily (… at least it might have appeared lucky), I captured them in motion… which provided for even more interesting twist to these already magnificent animals.
What I'd like to clarify today is… aside the fact that I am apparently becoming a paparazzi… that it was really difficult to capture those rare moments.
Really, really difficult.
Because I was given only like ten thousand chances to snap the birds flying, swimming and using many other creative ways of transportation to move from one side to the other.
And that was  all thanks to this wonderful family and their glorious outing by the river… feeding animals like crazy.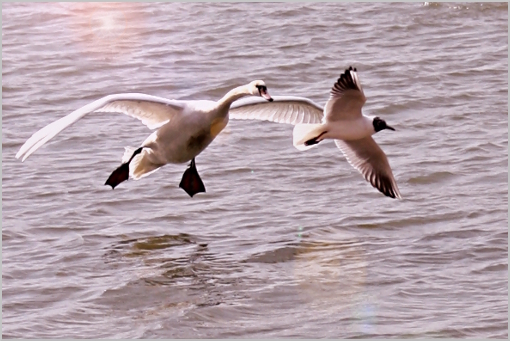 A picture like this was no exception that day.
And now you have the clue where the birds are trying to get  and what's all that urgency about.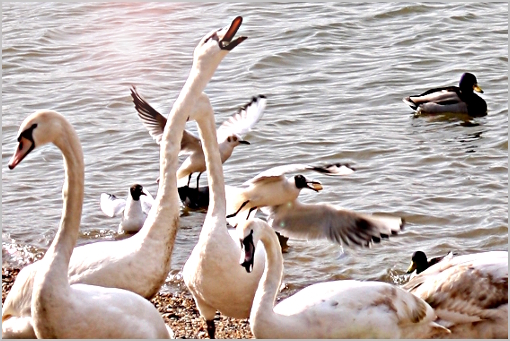 It's all about FOOD!
Food, baby…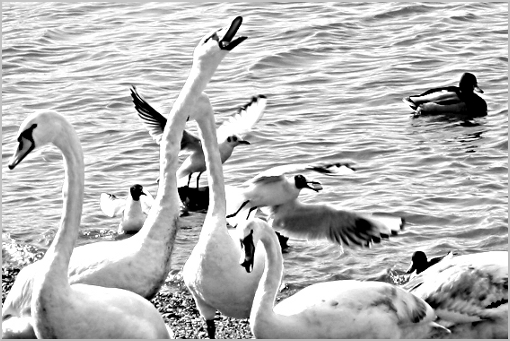 ME HUNGRY… ME WANT FOOD!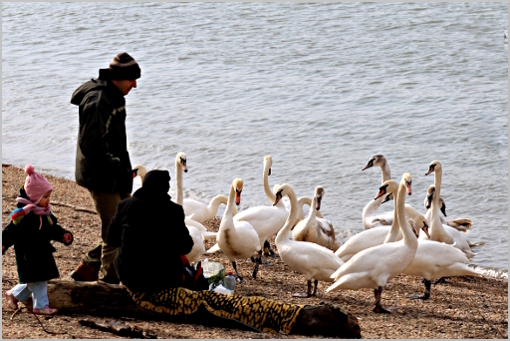 Thank you dear family… it was real fun meeting you.
I'm sure those swans will love you forever and beyond.