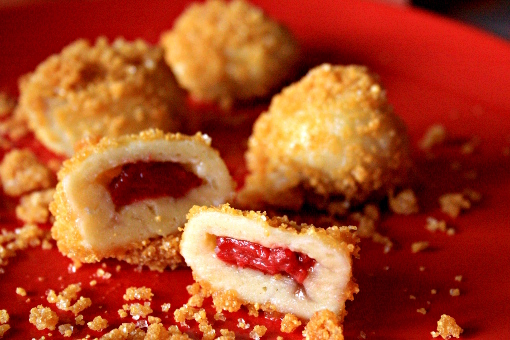 Do you still remember this yumminess?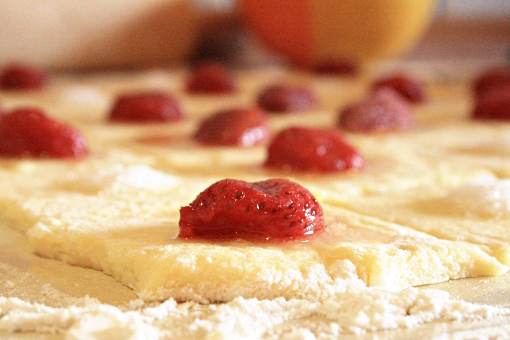 And this?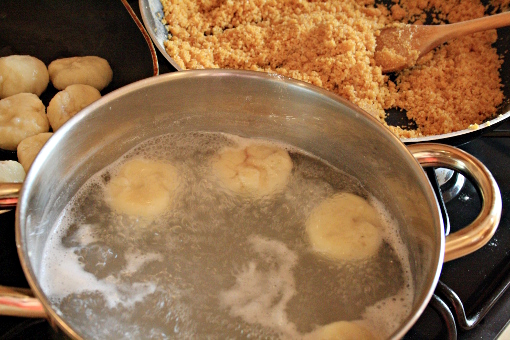 Or this one?
Yeah – this was one of the sweet days of last summer when I decided to prepare these lovely and delicious Strawberry dumplings.
And do you still remember their story?
I will reveal that again (just in case) – they were not even going to be filled with strawberries.
Only because my boyfriend had eaten all the plums in the house.
And that made me think really hard about what to fill them with…
Now you are probably wondering why I am telling you all that again.
Well, the reason is that this recipe is very lucky.
And I mean VERY lucky.
Because… because… BECAUSE … – it has been chosen to be among other lovely recipes featured in the 'iPod Application on Strawberries'.
Because there IS such an application!
And it's awesome!
It consists of 50 mouthwatering recipes made with strawberries by various chefs and bloggers all over the world.
But hey, there's another side to the story…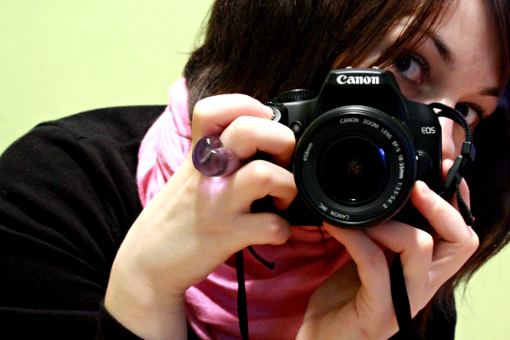 That was actually my first day of using a digital SLR camera.
More precisely – that was the first day of me stealing my boyfriend's digital SLR camera.
And even more precisely – that was when a love triangle had formed in our household.
Me – loving my boyfriend and the camera.
My boyfriend – loving the camera and not loving me so much for stealing the camera.
Well, you can't have it all, I guess…
(If you'd like to download the application for free to your iPhone or iPod touch it can be found here: http://bit.ly/8LANJo.)