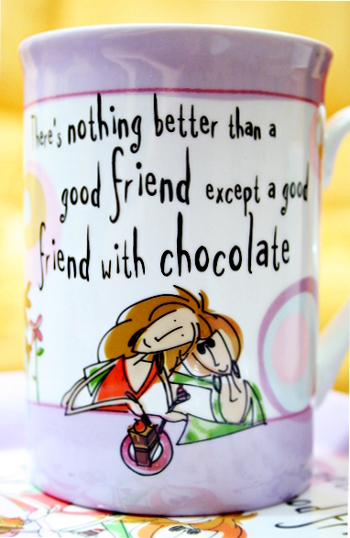 Long story short – I have this strong feeling of responsibility towards you.
I think I have to let you know about everything important I happen to come across.
For example – this cup.
My beloved sister gave it to me for Christmas.
And I reckon it carries this strong and important message.
So please remember and never forget that THERE IS NOTHING BETTER THAN A GOOD FRIEND EXCEPT A GOOD FRIEND WITH CHOCOLATE!
This lovely cup came as a set with a wonderful tray and a coaster.
I will surely use it for some of my future food arrangements.
With something wonderfully chocolaty, I suppose.