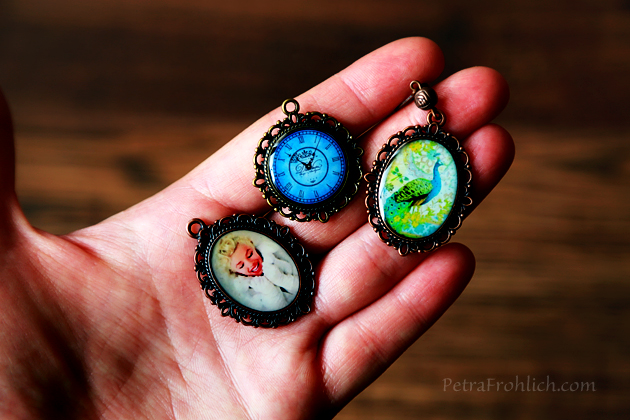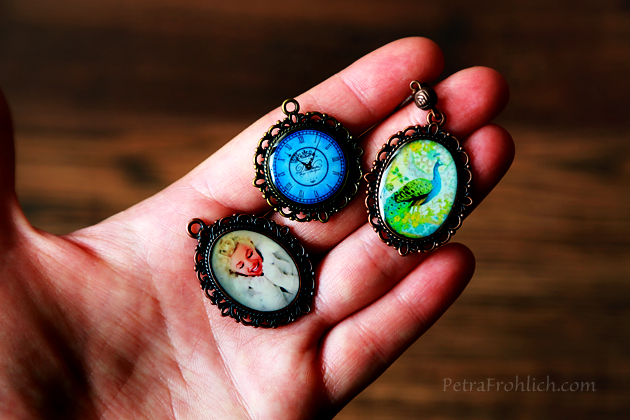 Hi friends. How are you doing?

Over here, in my world, I am living 'la vida boho' (haha).

I am not really sure why and how it happened to me, but for some reason I realized that the so called bohemian style is what i want to dive into these days. So I went in, head first.

As I realized, the ocean of boho style is incredibly deep and beautiful… and mesmerizing… and soul-nourishing… and energy recharging. Oh the colors, the warmth, the cheerfulness, the richness of the textures, the comfort it brings… everything about it appeals to me IMMENSELY. Right now I am in the state where I just want to 'bohemian-ize' everything around me… (in case you come near, you've been warned)… . To outline the vision, I might as well call this year THE YEAR OF BOHO, building colorful happy shields whenever and wherever possible.

Anyways, learning how to channel this style, I have a few projects in works these days. I cannot wait to show them to you once they are fully finished (they even involve pictures I made… I know… what?). Until then, I thought I could just introduce to you a few parts of my fast growing boho collection…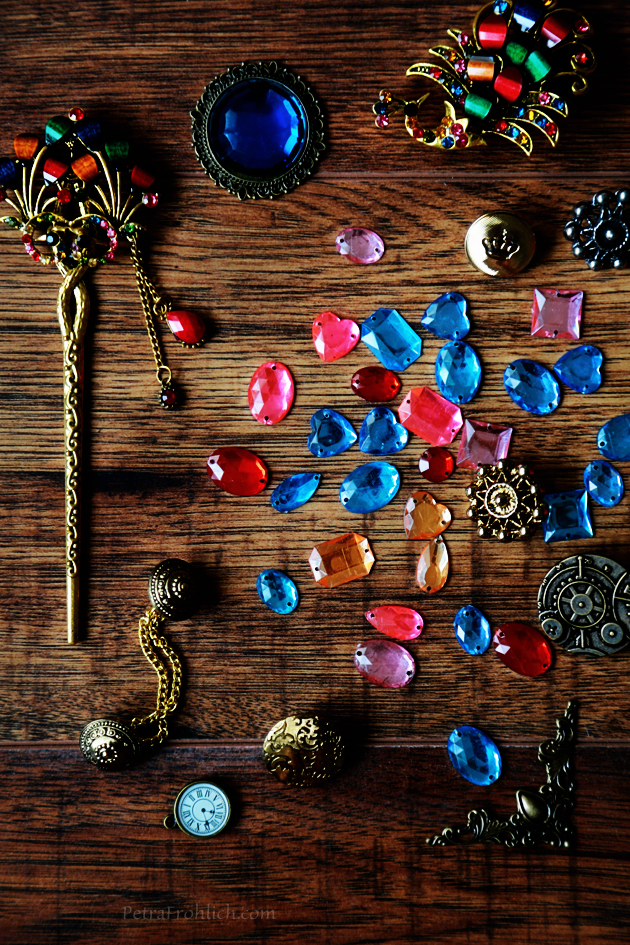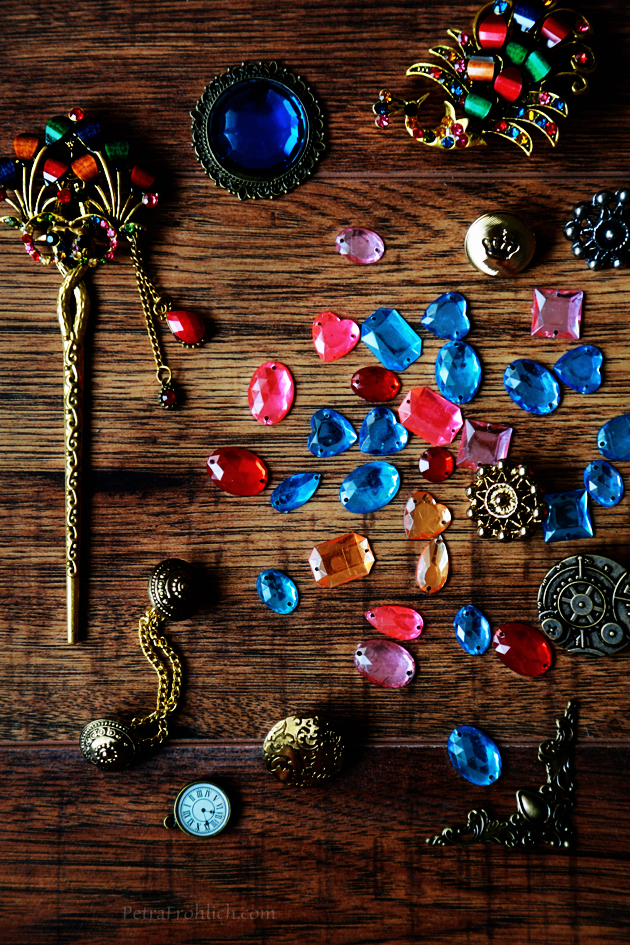 These are just a few of my favorites. Seeing this, my heart is singing happy songs!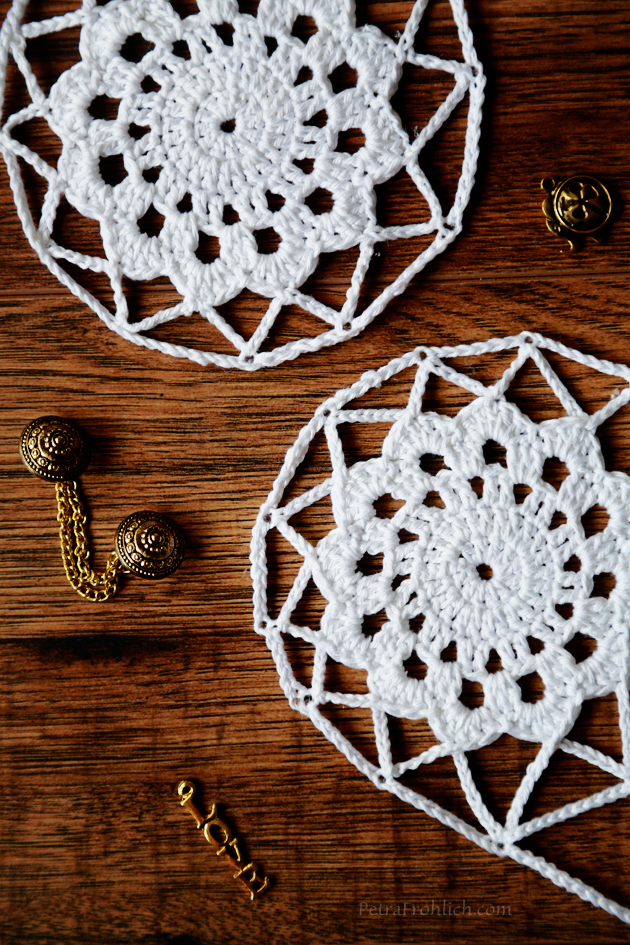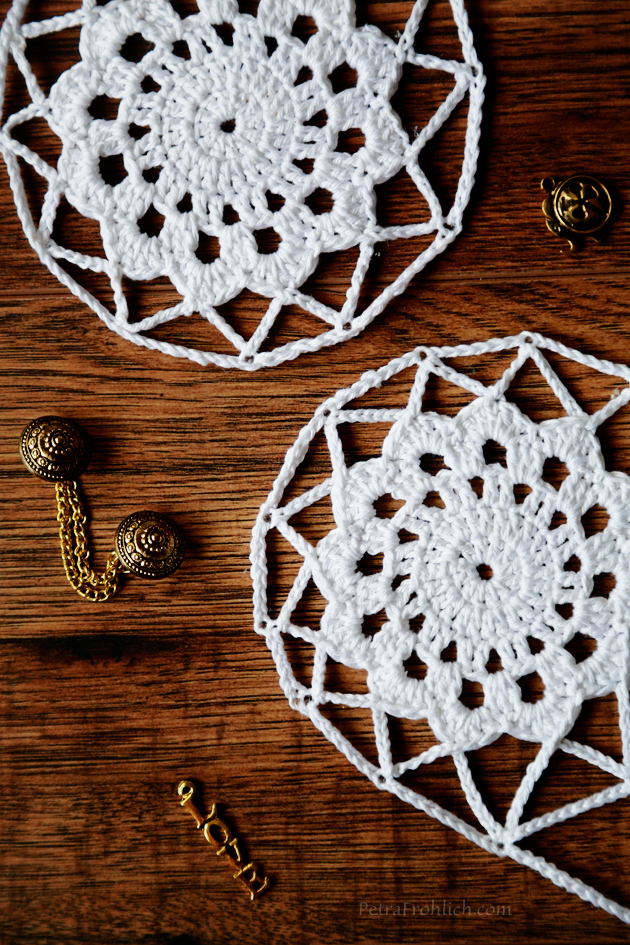 Somewhere along the way I got this idea of placing crocheted items on the pictures I make. And that idea has put me in a state of complete and utter THRILL :).

Well, yes, I realized that I had been searching for a different way to display my crocheted pieces for such a long time but did not really know how… and now I found the way. Yippee! The possibilities are endless and I see this as a very long and amazing journey for me. Will you join me? 🙂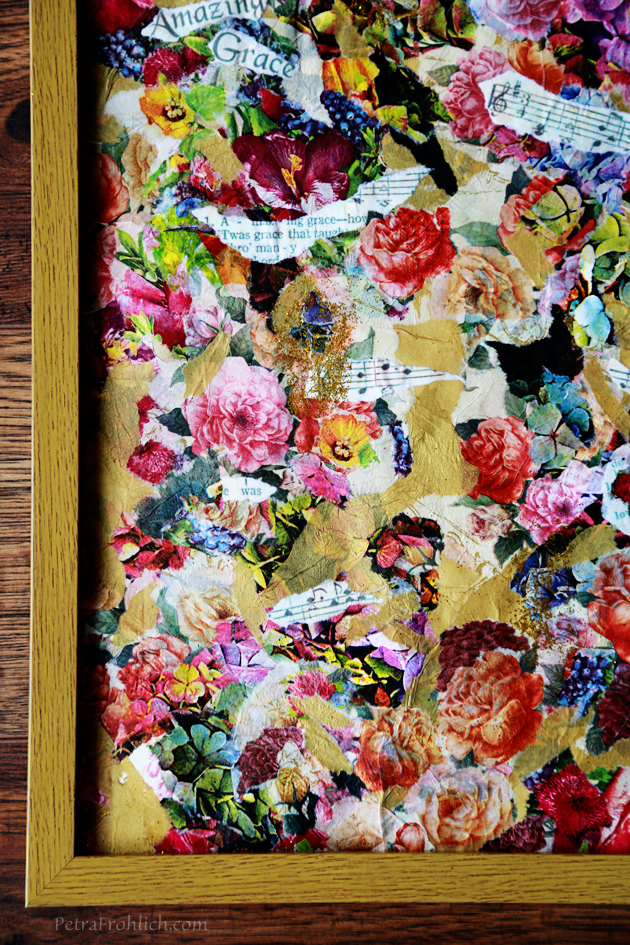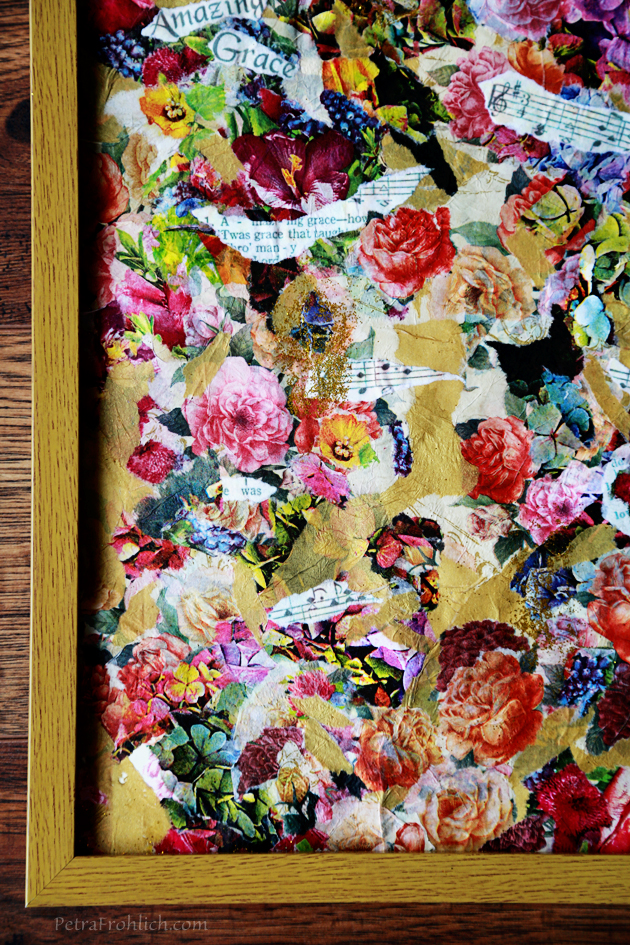 To display my crocheted items, I've made a few backgrounds – painted and decoupaged. The background above is a decoupage (paper cutouts glued onto paper). This was my first try at this craft and I loved it!!! So amazing and relaxing!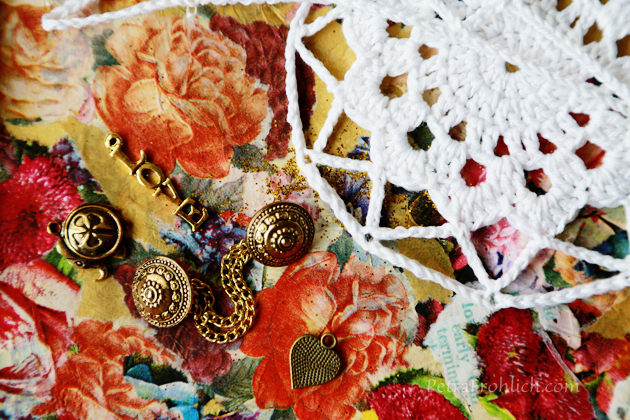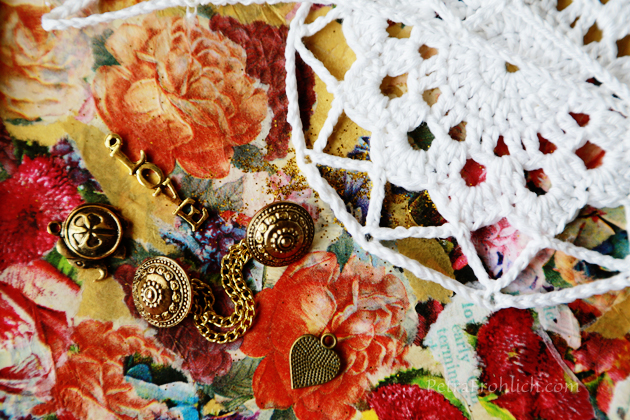 Then the crocheted pieces and some charms join the game and the picture will soon be ready for you to see (stay tuned).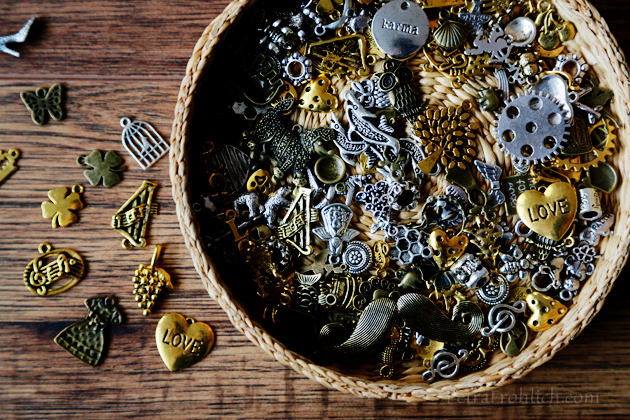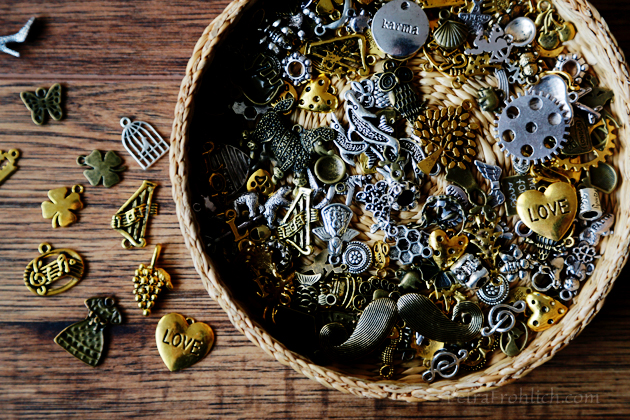 Speaking of charms… Hello my darling ones!! 🙂 You complete my life!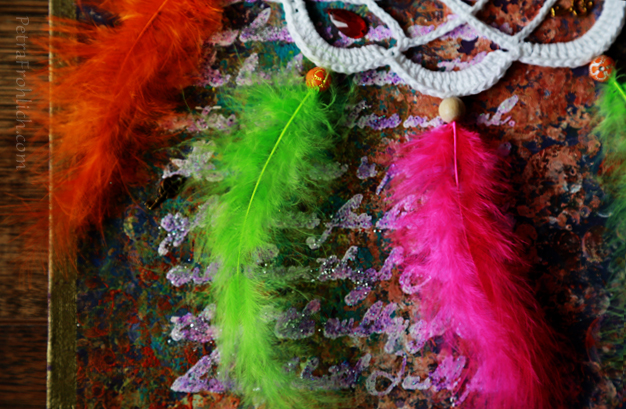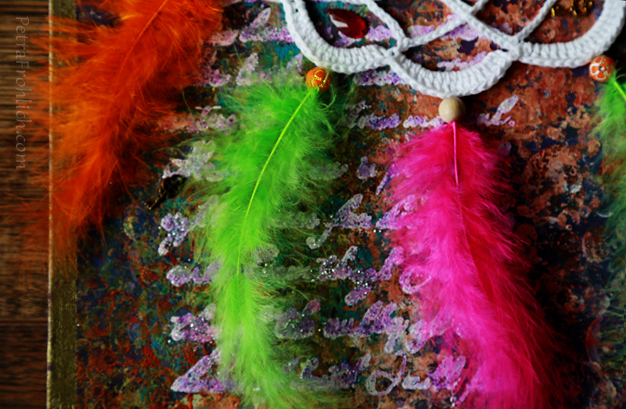 This is a sneak peek of my other project. There are feathers and some really powerful words involved – this picture has a mission. Soon all will be revealed in more detail.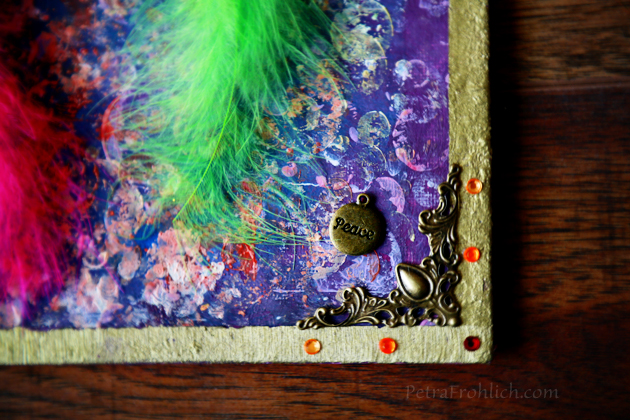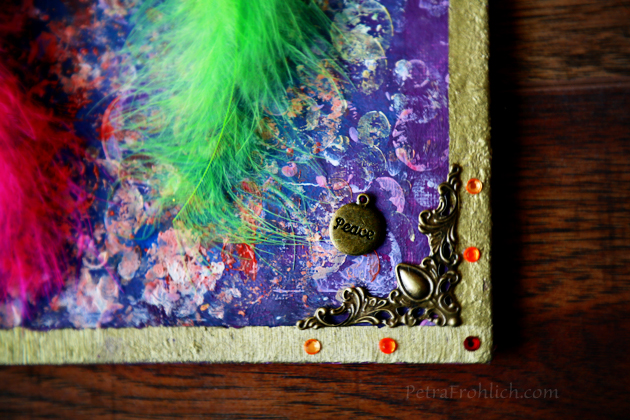 Here's a detail of the corner, I am still playing with different ideas and placements before it's really finished. I was thinking – can you ever go over the top in the bohemian style? 🙂

Well, all in all, this is just the game that I need now. Gimme those embellishments!!! 🙂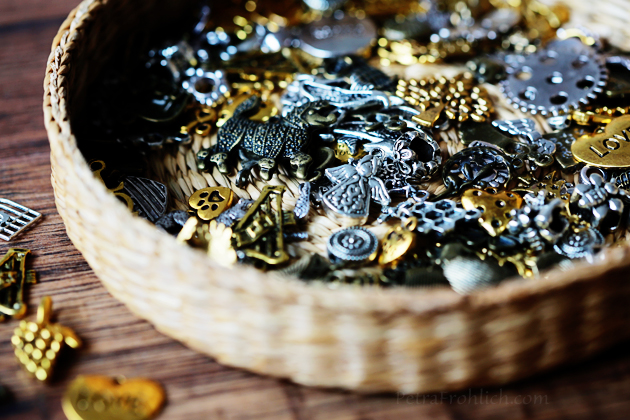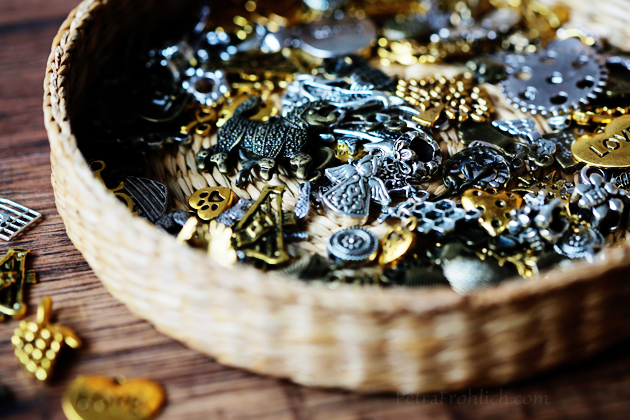 I hope you enjoyed this little boho extravaganza. Will be back with more soon!

Take care!

With lots of love,
Petra xoxo