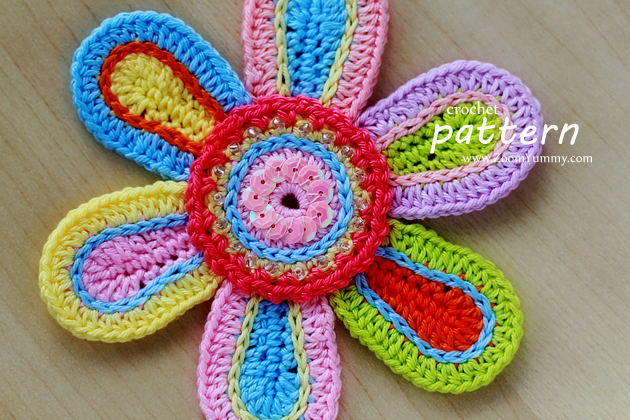 Hi friends!

I have a new crochet project for you today!

I designed it with nothing but summer on my mind.

As a result, the project turned out really easy and cheerful. Rather moreish, if I might describe a crochet project this way… That word came to my mind just because after you finish one crochet flower you will most probably want to make another one. And then one more. At least my experience definitely was like that. I am working as a busy bee to make enough flowers for a garland, a vertical hanging decor for a wall and a few flowers to be used as cushion appliques. And maybe one for a purse too. Pure joy!

If you like this project and would like to crochet these flowers too, then you can find the pattern and all the details in my shop. The pattern includes 37 step-by-step pictures to help you along the way and turn the project into a really fun and easy activity.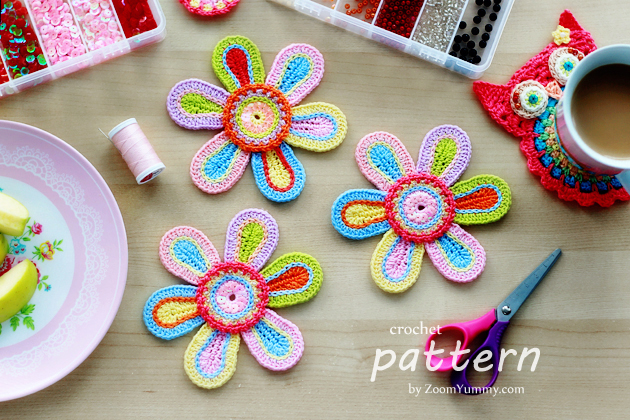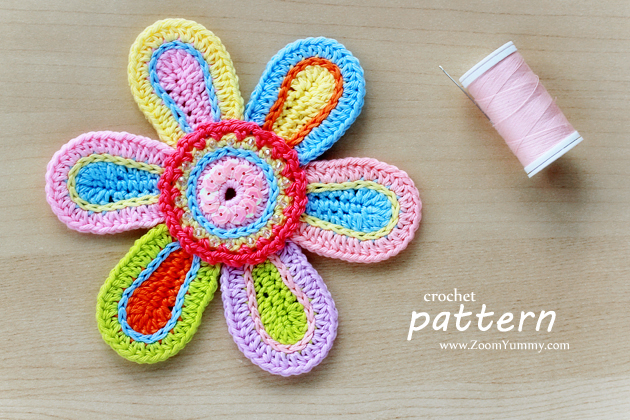 Thank you for visiting my shop!

Happy crocheting!

And cheers to summer!

With love,
Petra