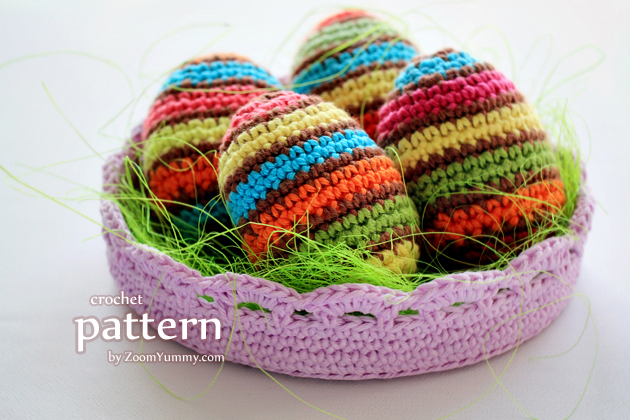 Have you noticed? Spring is just around the corner!

Actually, I think that here where I live (the heart of Europe) it is already here. It is amazing to feel the arrival of spring in the air. It's marvelous, spectacular and gorgeous all combined. I just love it!

With this delightful feeling in my soul all I could think about lately have been colorful and bright projects – just like the one that I would like to show to you today. It's Crochet Striped Easter Eggs In A Bowl. They are making me very happy.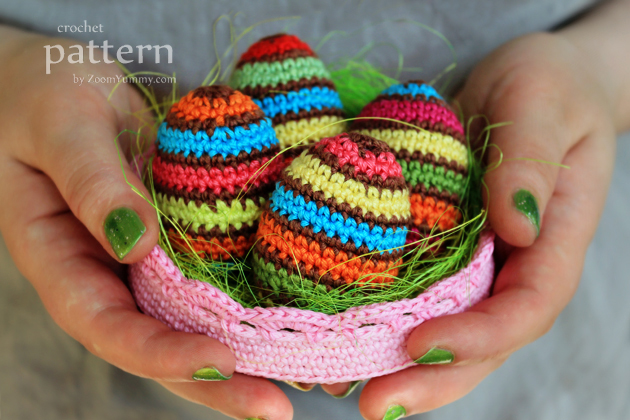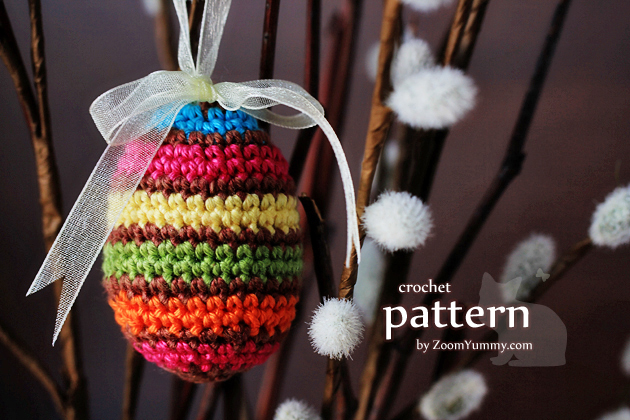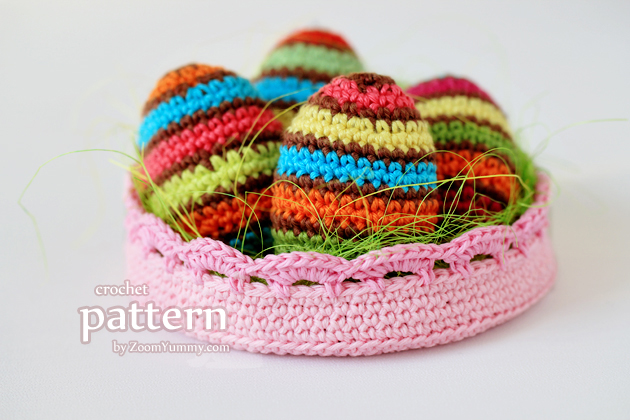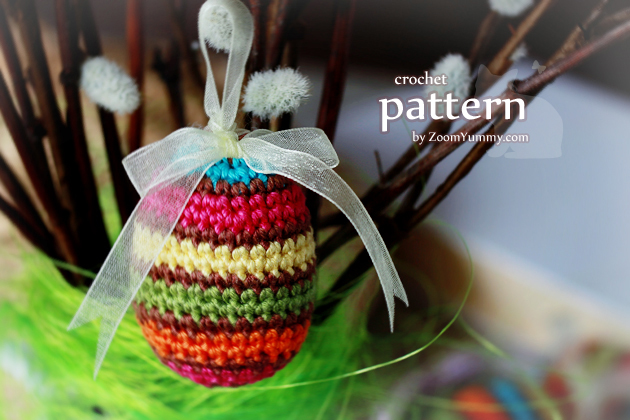 If you'd like to make this project too, you can find all the necessary details and many many pictures in the pattern that I've put together for you. It can be found in My Own Pattern Shop or on Etsy.

Thank you for letting me share!

With love,
Petra