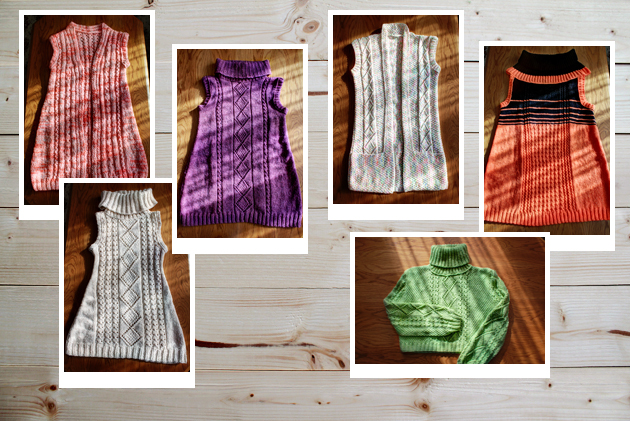 Earlier this week I went to visit my parents after a couple of months.

When a visit like this takes place, me and my Mom always share the results of our current crafting adventures with each other. Thanks to this happy tradition I was allowed to see the knitted sweaters and vests that my Mom managed to finish during the months of this past winter. I have to admit, that sight left me in a state of complete amazement for quite a while… there were so many items and they were so… well… beauuutiful!

To make her sweaters, Mom almost never uses patterns and her knitted or crocheted products are usually the result of her own imagination.

Would you like to see these beauties in some more detail? Well, I will be happy to show them to you then…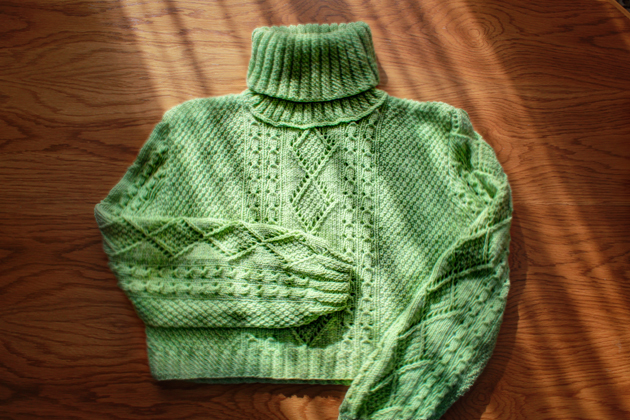 I love this color.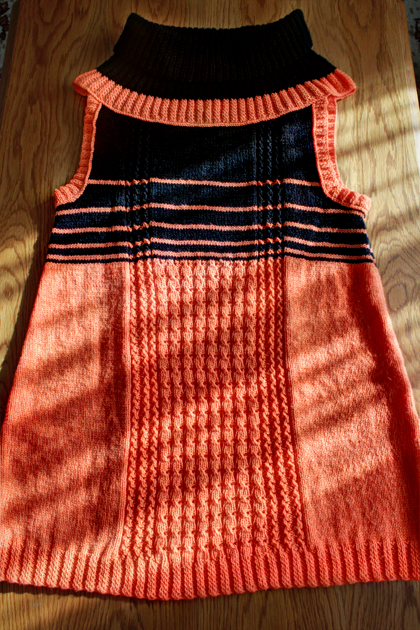 Mom fell in love with vests like this one.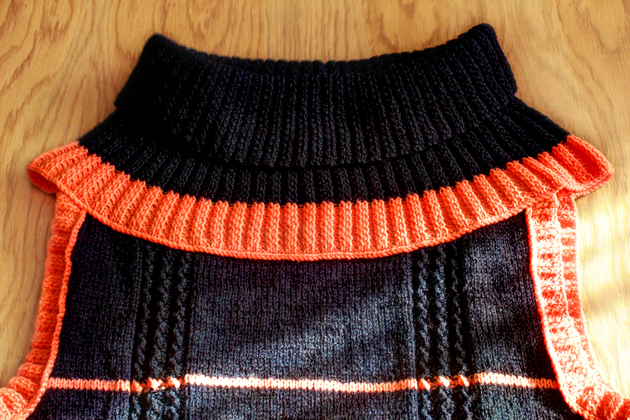 Oh, how I love all these details. They are truly fascinating to me. I could study her work for hours.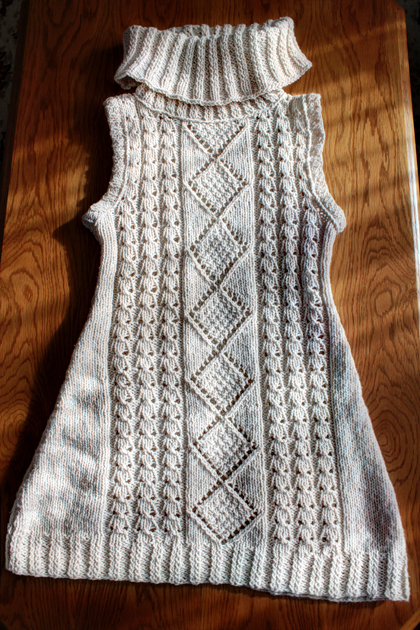 As far as I can remember, Mom has been really great with various pattern and shape combinations.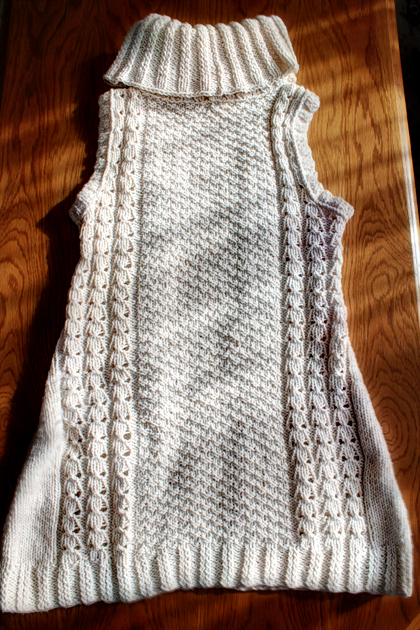 The back parts of her sweaters tell their own stories. They usually look more or less different from the front parts.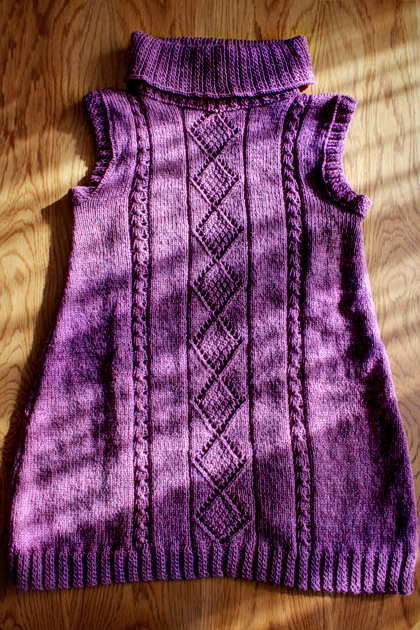 Ah, magnificent!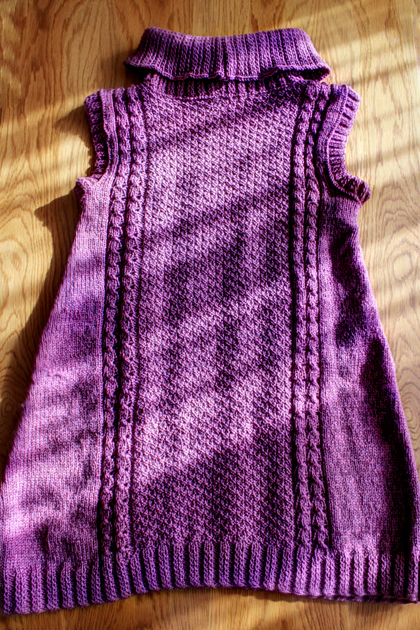 And again, the back side of the vest shown above.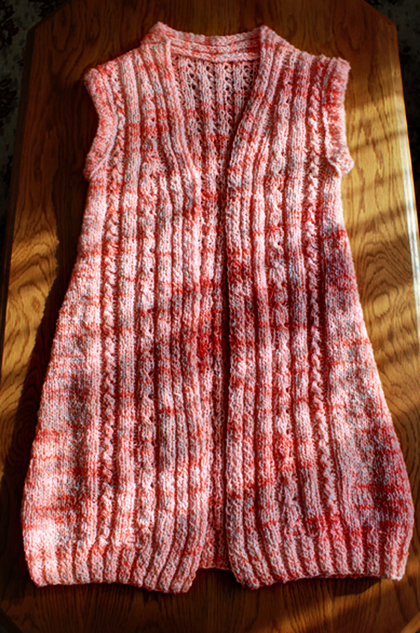 I like this one too. It looks so comfy.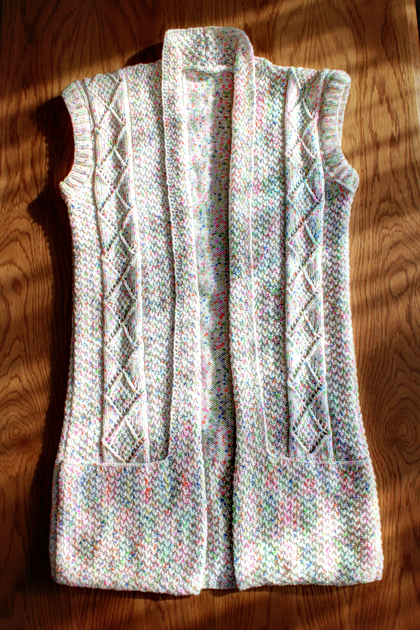 And this I call a masterpiece. It took me quite some time to figure out how it had been done.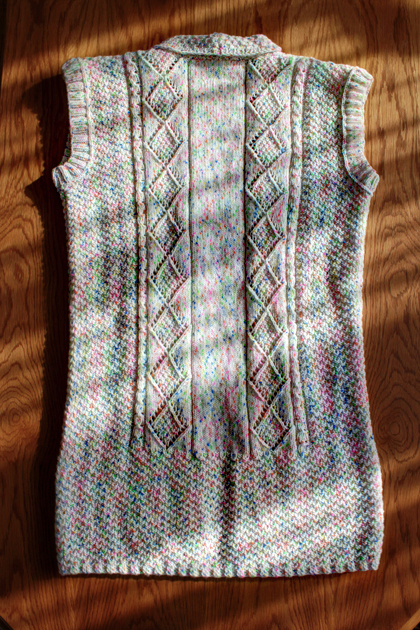 The back side – just wonderful, in my humble opinion.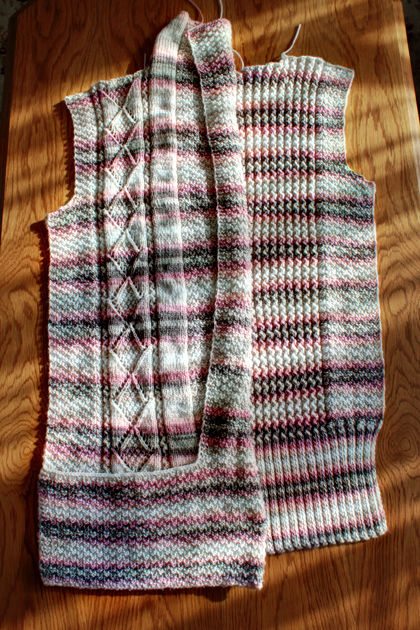 And this is the last one I snapped. Just waiting to be finished. Love the choice of yarn. My Dad chose it, as I've heard… great job, Dad :).
I hope you enjoyed this little presentation. I myself am looking forward to many more knitted and crocheted items from my beloved Mom!
With love,
Petra and Gitka