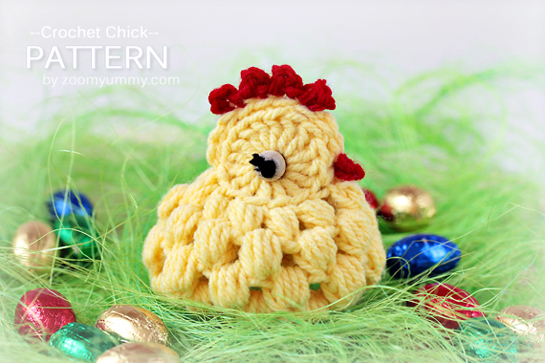 I am sending you my warm greetings from this happy place where crocheting currently rules the world.
Like seriously, I am obsessed with yarns and hooks right now, can't stop it, it's stronger than me, and I am blissfully giving in …aaah!
I dream about spring projects, have so many on my mind… this time of year is sooo inspiring and invigorating.
Anyhow, I really liked and appreciated your response to this little chick when I posted a picture of it in my last post.
And now, as promised, I also have a PATTERN for you, so now you can create your cute little chick too…
Or an army of them, just like I did.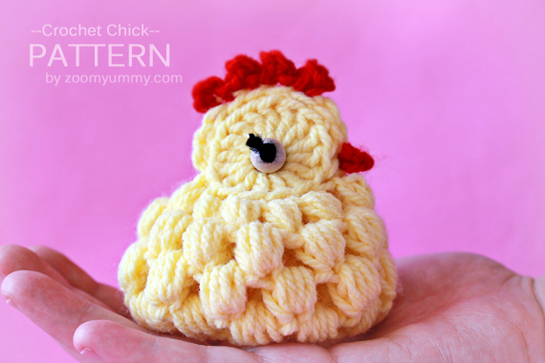 The pattern offers a step-by-step picture tutorial with 50 pictures, so it will be a snap to make one.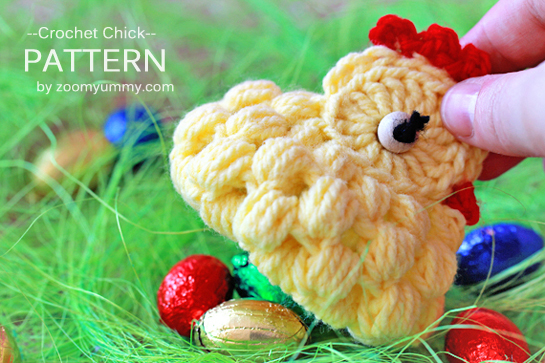 Look, they can hide a sweet treasure, if you want them to.
Kids would love this.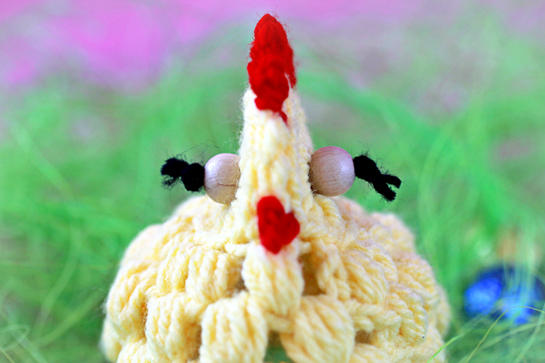 And it is really funny to look them in the eyes.
I can get lost in them for hours… hehe, not really. But they totally make me laugh.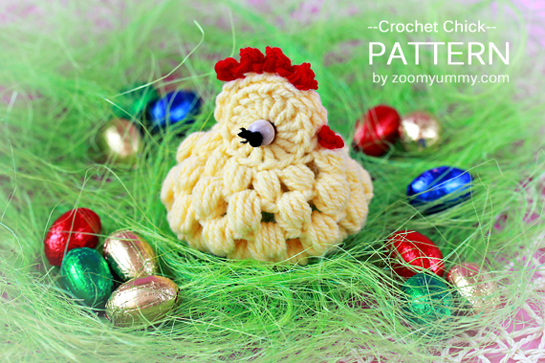 If you'd like to learn more details about the pattern, please visit MY SHOP.
Enjoy!
Love,
Petra