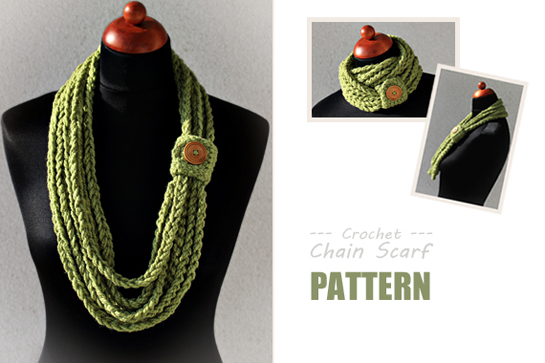 It's cold outside baby, let's make a delicious scarf.
This is what I thought after I'd noticed lovely skeins of thick and soft green yarn in my local craft shop. The ideas started brewing really quickly, and when I spotted the wonderful wooden buttons in one of the aisles, I could see the project perfectly clearly…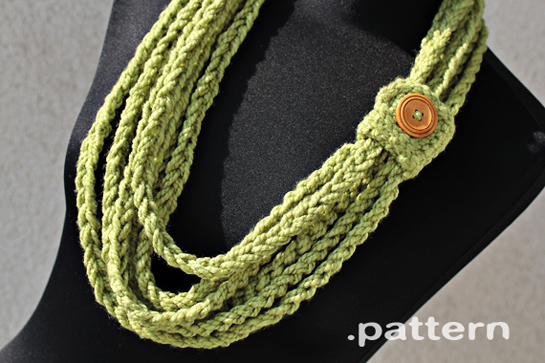 And it truly is delicious, I feel like wearing it 24/seven.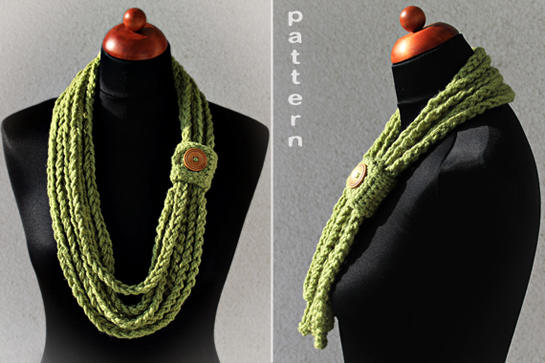 In fact, believe it or not, I am wearing it right now as I am writing this post.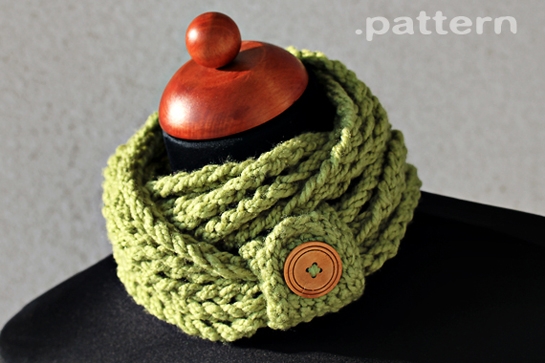 With it's wonderful possibilities of being worn as a neck warmer or as a cute necklace, I love it to bits.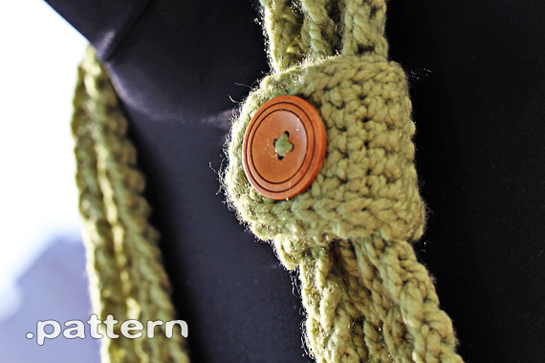 As usual, I have also prepared a pattern that describes all steps of this project in words and pictures. You can find the pattern HERE.
The project is incredibly simple, suitable for everyone who knows the basics of crochet. So yes, this project is perfect even if you are a beginner.
Thank you for visiting my shop!
Happy crocheting!
And have a great day, dear friends!
With love,
Petra