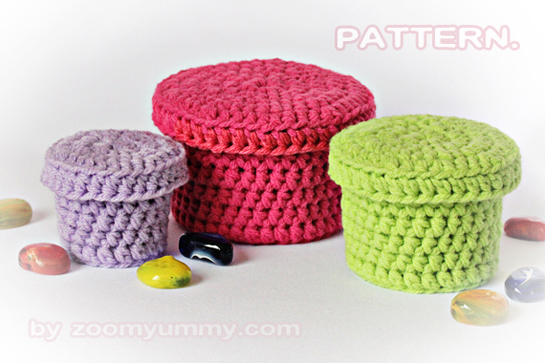 Let the crochet craze continue!
In other words, there's a new addition in my pattern shop.
It's Crochet Boxes.
Yippee!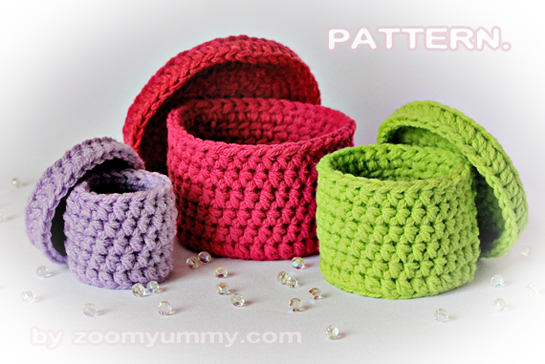 And they have lids!
Hurray!
Please, apologize the high level of my excitement, but I really like to finish a new pattern.
The purpose of these boxes is, of course, standing on your windowsill looking all cute. But they can also be pretty useful if you want them to. You can use them to store any tiny little things that you can find around your household – like buttons, coins, sewing supplies, beads; and the bigger box can be used to store pens or pencils or anything you really like.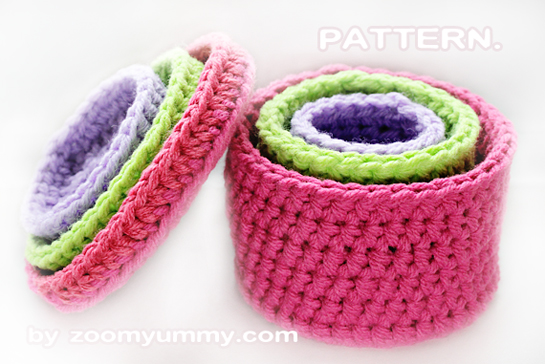 Whether you are a crochet beginner or you know a little more about this amazing craft, these boxes are the perfect project for you.
You can find the pattern and more details in my shop.
Enjoy, dear friends!

And… what would YOU use them for?
Love,
Petra