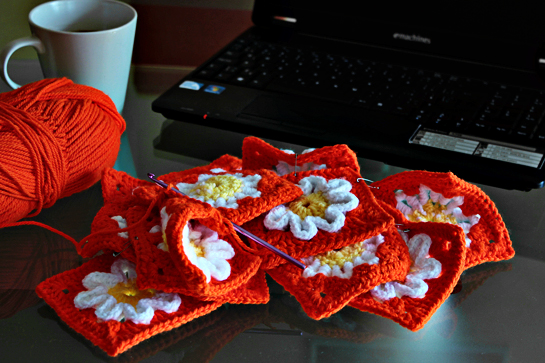 This is my new project.
No, no, it is not a finished free-form crazy crochet piece that reflects my current mental state, it is 'something' just being made. And I am, as usual, capturing about a gazillion pictures of the process for the pattern.
Do you have any idea what it will be?
I know you like guessing games, so just guess…
P.S.: The answer will be revealed in a few days.