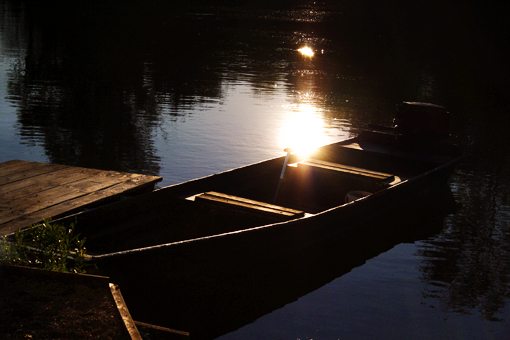 Camera Model: Canon EOS 1000D (EOS Rebel XS)
Lens: Canon 18-55mm
Focal Length: 55 mm
F-number: 9.0
Shutter Speed: 1/3200
ISO: 400
Flash: None

The place where we've moved recently seems to be inhabited by people who love water.
I keep my eyes wide open to watch the folks since this kind of humans is completely new to me.
Water people.
To get from one place to another, they either use boats or ferries, and if they really need to travel by car, they definitely have their beloved water vehicles of various kinds in tow.
It's amazing.
But when I think about it, it's pretty understandable – I have never seen a place with such an amazing water network as here.
As a result, me and my boyfriend spend loads and loads of time just wandering around and taking pleasure in all that beauty.
The picture above is loot from one of our gorgeous trips around here.
I took it in the afternoon when it was still rather bright outside. The explanation as to why the picture is so dark is that I pointed the camera focus at the sun reflection. Trying to expose that crazy-bright spot correctly, the camera underexposed the rest of the image.
And I loved it.
(Though, I probably should be just quiet since I have this very faint memory of reading something about not pointing the camera at the sun. So you may as well not listen to me at all.)