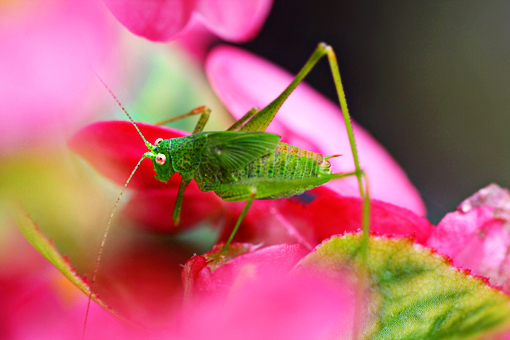 Camera Model: Canon EOS 1000D (EOS Rebel XS)
Lens: Tamron 60mm F2 Macro
Focal Length: 60 mm
Aperture: 3.5
Shutter Speed: 1/125
ISO: 100
Flash: None
White Balance: Auto
I love bugs.
Especially those who are mindful, understanding and cooperative.
Like this one, for example. He knew he was going to be photographed so he chose a background that was perfectly color-complementary to his own body. This grasshoppa definitely knew that his vivid green color would work gorgeously with the pink flowers.
Bravo, bug!
Bravo!