We spent Christmas at my parents'.
It was amazing!
There was snow. There was delicious food. There was laughter.
And there was eggnog.
Loads of it.
Precious, sweet eggnog, don't you ever leave my life!
Ever!
Thank you.
Amen.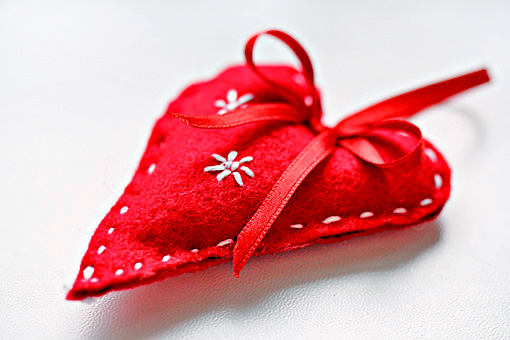 Anyway, somewhere between my third and seventeenth glass, I noticed this cute heart.
It was love at first sight.
What a gorgeous craft project, I thought.
My mom explained to me that the heart had been made by a dear friend of hers who is immensely crafty.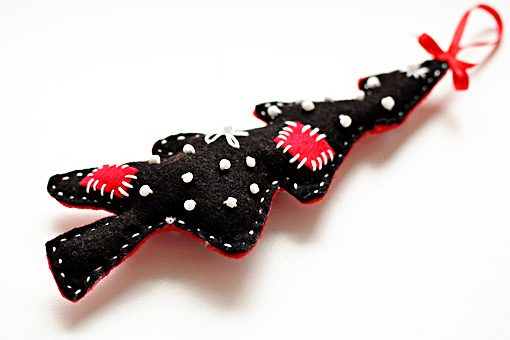 She's made the heart and she's also made this Christmas tree for my Mom.
Isn't it just cute?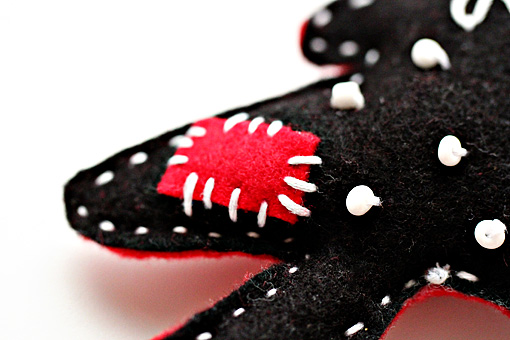 When I think about it, making ornaments like these should be really easy. What we have here are just two exactly same pieces of felt fabric that are adorned with beads and colorful patches. They are then stuffed and sewn together by hand.
Easy and lovely.
Now my head is full of felt projects. I plan to make felt Easter eggs and spring flowers and summer flowers and teddy bears and bugs and animals and funny creatures and fall fruit and snowmen and winter ornaments.
Yippee!
Can't wait to start.