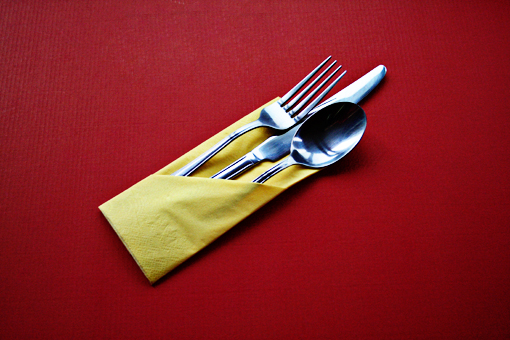 I like food.
Would you guess that?
And I like all the things that have something to do with food.
Big or small.
Napkins included.
A restaurant, for example, always wins my heart, if it serves their food with a napkin folded in some special, adorable way.
The thought that someone has put their effort into this playful activity of pure aesthetic character only to make me feel better about their place is just charming to me.
And bizarre.
But still charming.
And you know what?
It gave me an idea.
If this small piece of paper or fabric has such a perfect impact on me then it definitely has to make my guests feel fine and welcome when they visit.
So I learned this fold…
The only thing I need now are some guests.
That seems to be quite crucial in the whole project…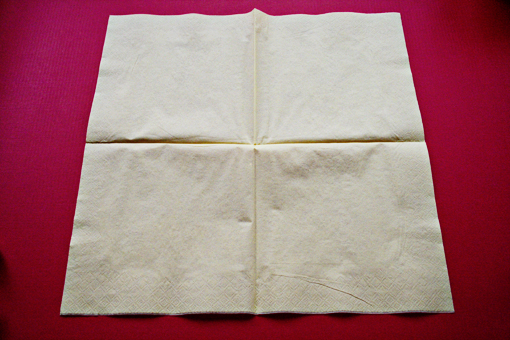 1. Sure, I'm going to show you how to make it. You know that I never keep things I've learned secret. Somehow I'm not capable of that. It could break my brain, I'm afraid.
First, lay the napkin face-down in front of you.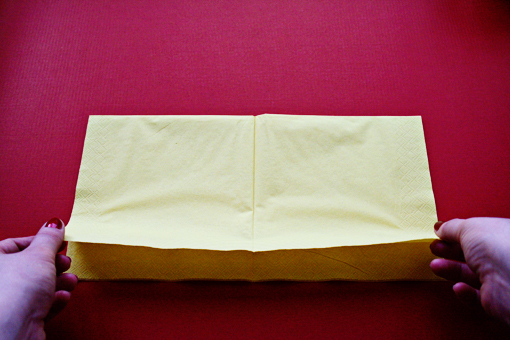 2. Fold the napkin in half and orient the open end toward you.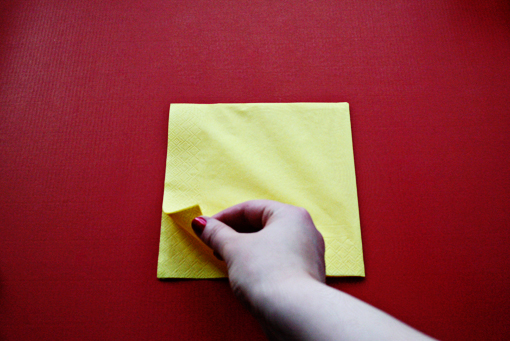 3. Fold the napkin into quarters.
4. Then orient the napkin so the open corner is facing away and to the left.
(That hand of mine looks like from some creepy horror movie. I am really sorry for that! And there's more creepiness to come – so stay tuned.)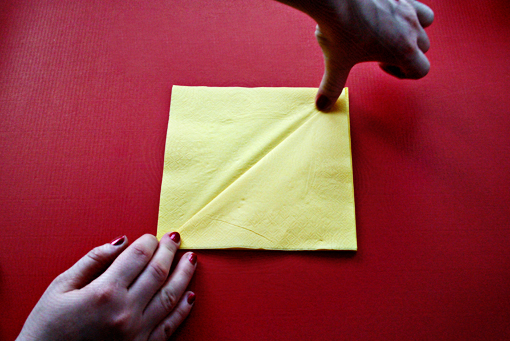 5. Fold the top-most layer of napkin in half diagonally and press it down.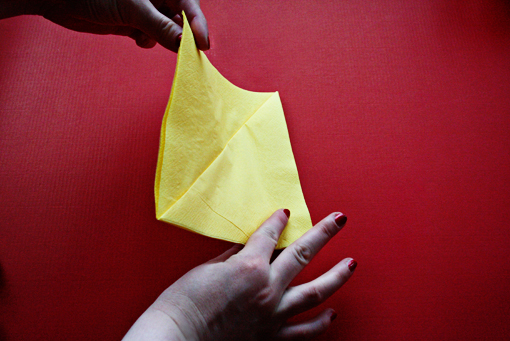 6. Turn the napkin over…
(Creepy, just as I promised.)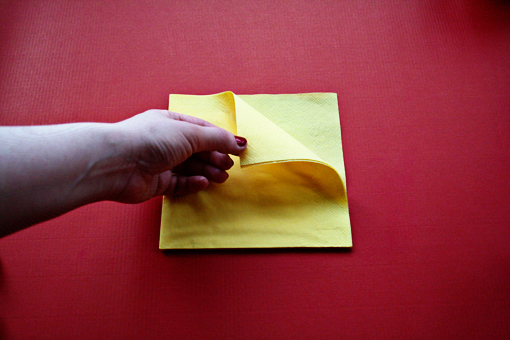 … so that the open corner is now facing away and to the right.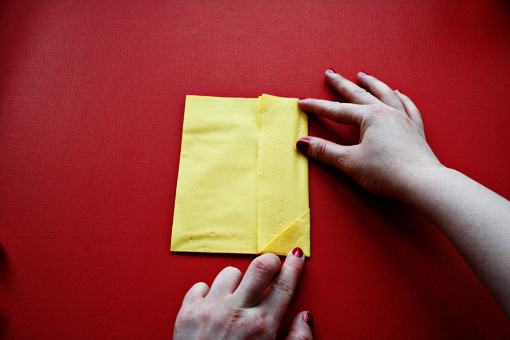 7. Fold the right-side back about 1/3 of the way and press it down.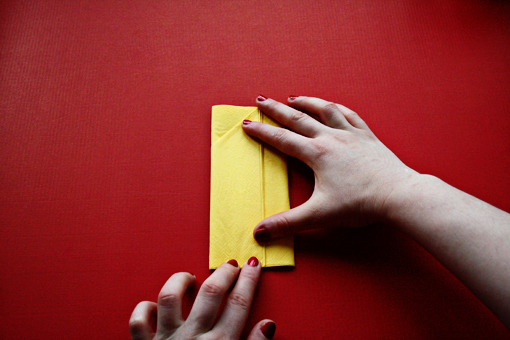 8. Fold the left-side back also about 1/3 of the way and press.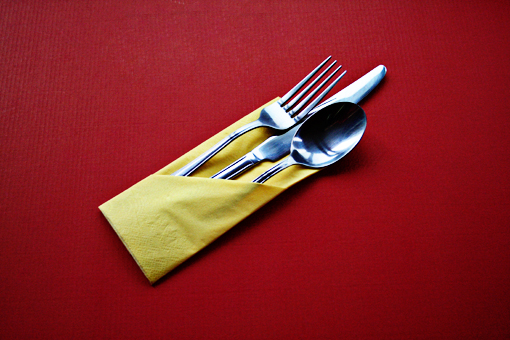 And here we go.
Enjoy, dear friends.