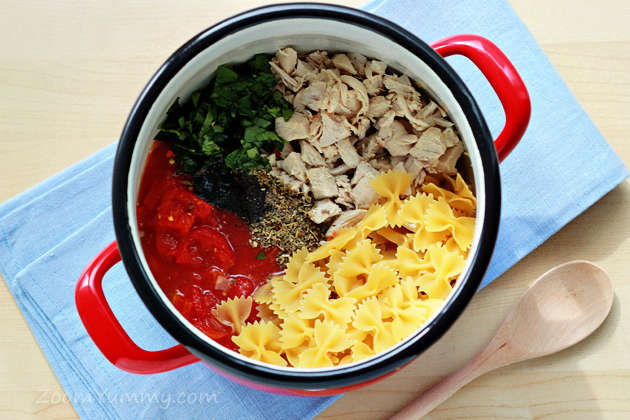 The most important note that I have for you regarding this recipe is that I have fallen in love with it.

Truly and deeply.

And I think the same might happen to you too.

Well, who wouldn't love a meal that can be prepared within 30 minutes, where only one pot is used and the result tastes just wonderful? It is a simple and delicious dish that I highly recommend.

A real keeper!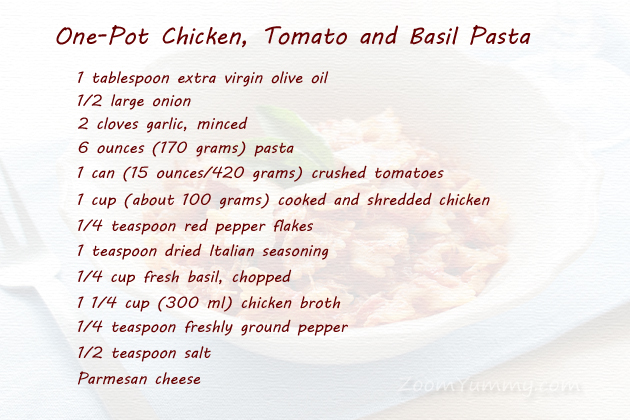 These are the ingredients that you need.

So yes, the only thing that you will need to prepare in advance is the cooked chicken. I cooked mine in chicken broth (not the chicken broth noted in the recipe list).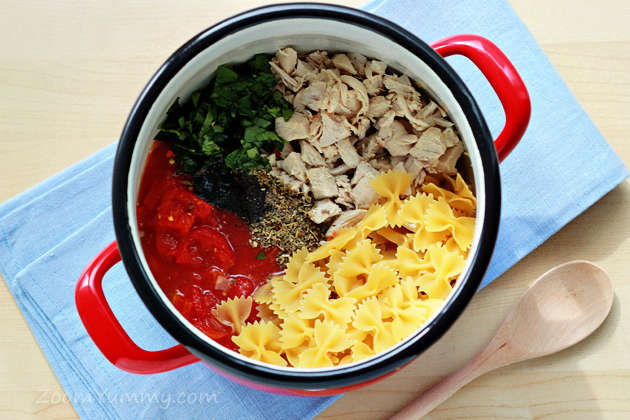 1. To begin, heat 1 tablespoon of olive oil in a larger pot over medium heat.

2. Chop the onions.

3. Once the oil gets hot, add the chopped onions and cook until the onions are translucent and softened, about 7 minutes.

4. Then add the garlic and cook for 1 minute more.

5. Add the remaining ingredients to the pot – the pasta, crushed tomatoes with their liquid, cooked and shredded chicken, red pepper flakes, Italian seasoning, fresh basil, chicken broth, salt and pepper.

6. Stir everything together until well combined.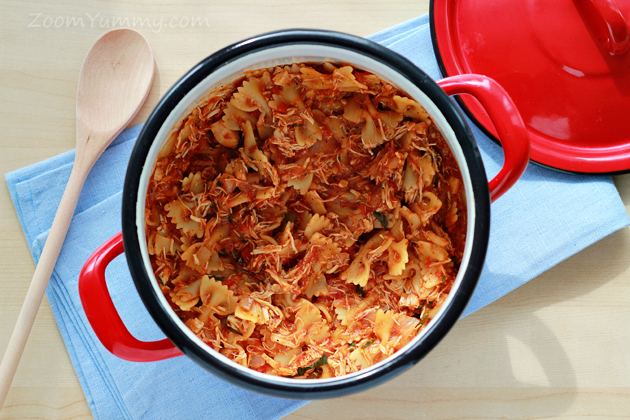 7. Bring to a boil. Cover the pot, reduce to a simmer and cook for 10-15 minutes or even more, depending on the type of pasta you are using. Stir frequently. Cook until almost all the liquid has evaporated and the pasta has reached an al dente consistency.

8. Finally, add more salt and pepper if needed and stir well.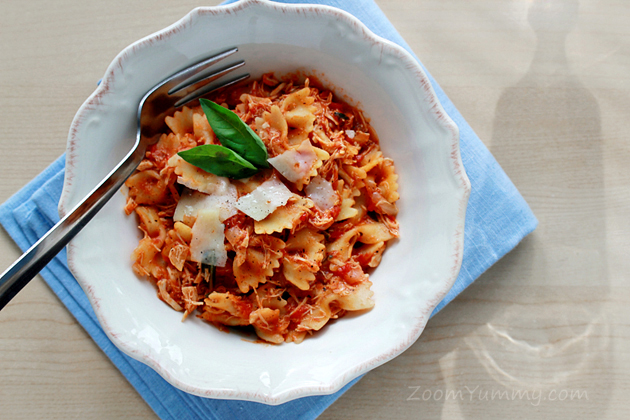 9. This meal tastes best when served immediately with a generous topping of freshly grated Parmesan cheese!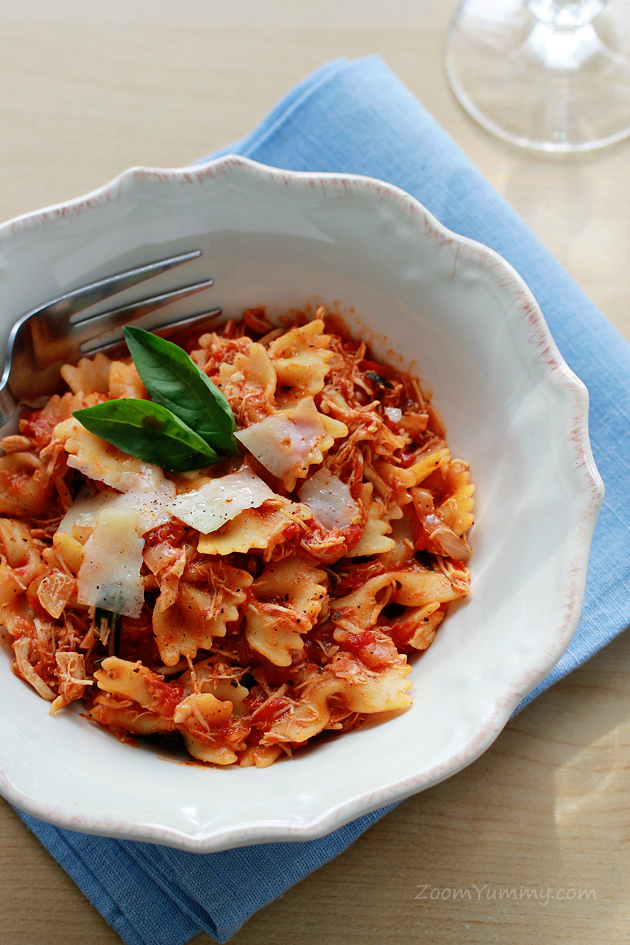 Yummy!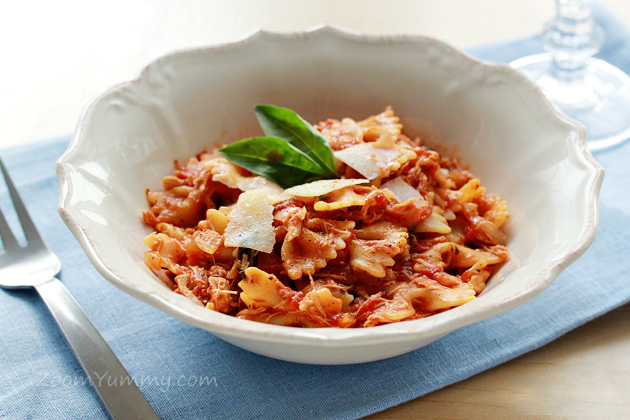 Enjoy!

With love,
Petra

(This lovely recipe was adapted from www.fearlesshomemaker.com. It makes 3 servings.)