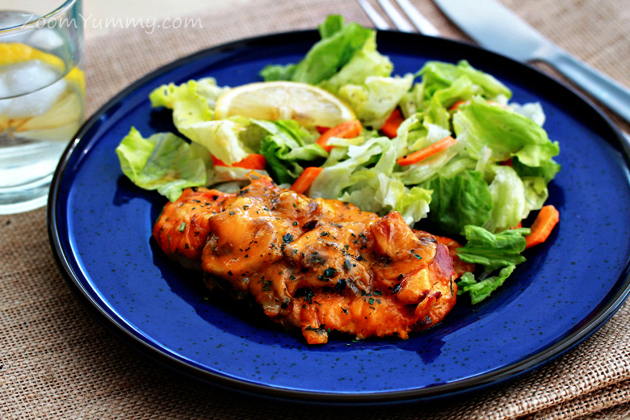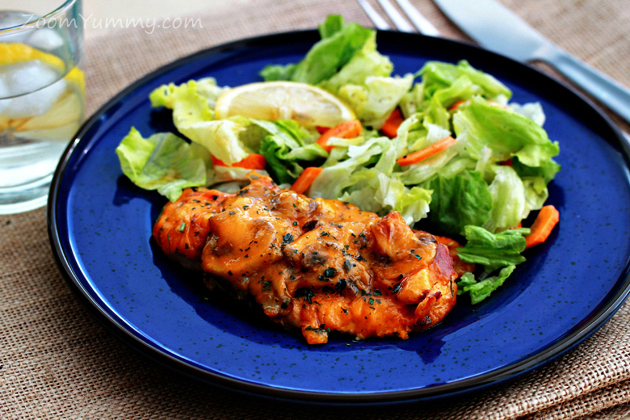 This is definitely one of the best chicken meals I have ever had.

Well, who could say no to a chicken that is marinated in honey and mustard sauce and then baked with luscious layers of bacon, mushrooms and cheddar cheese on top. Not me, that's for sure!

And being rather quick to prepare, this recipe makes a good choice for weekday dinners as well.

Here's how to make the magic happen…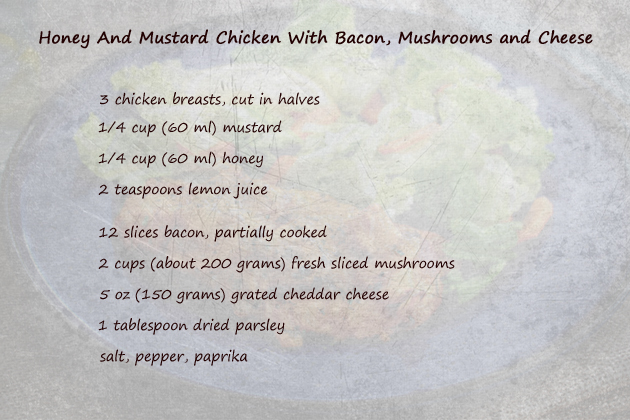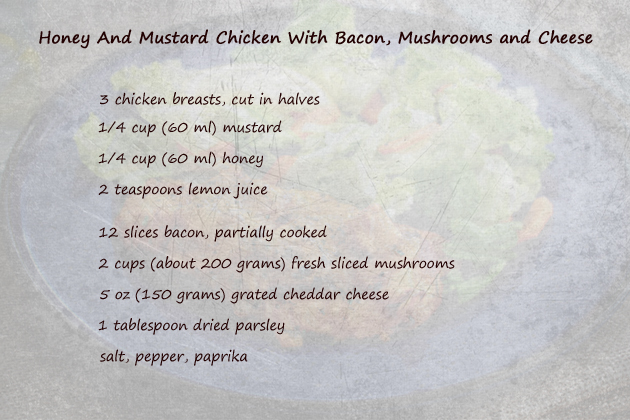 We'll need these ingredients.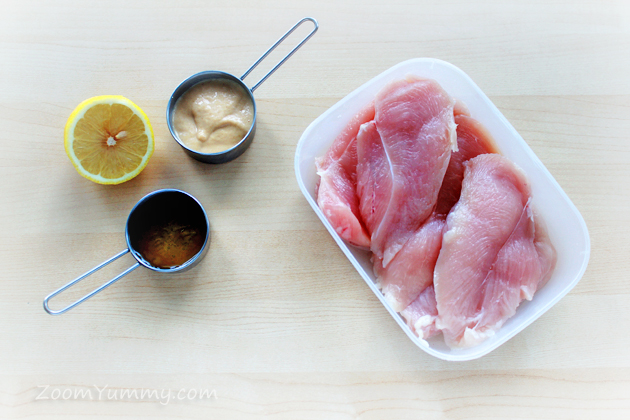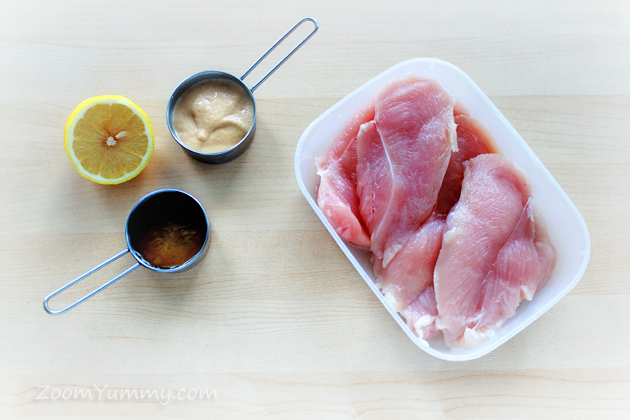 1. First, make the marinade by mixing together the mustard, honey and lemon juice.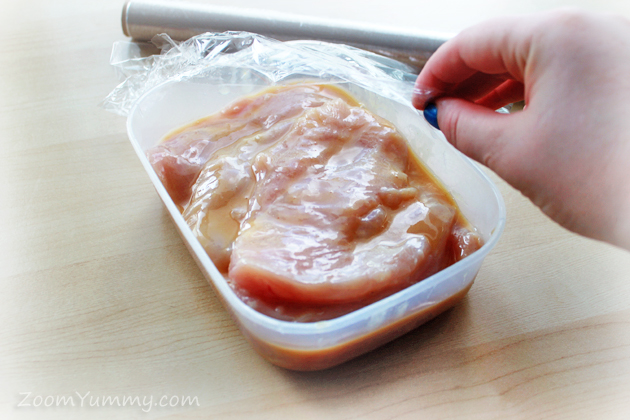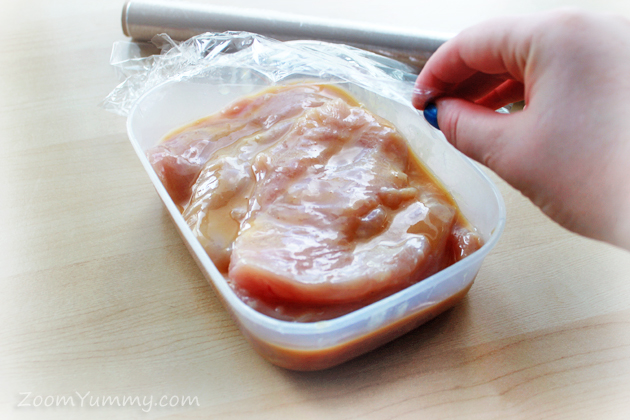 2. Cover the chicken with the marinade and refrigerate for two hours.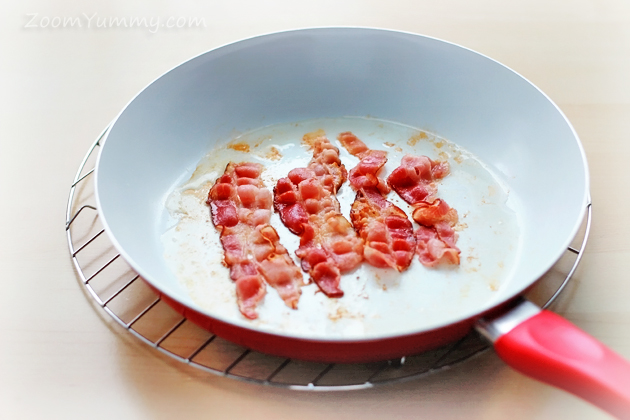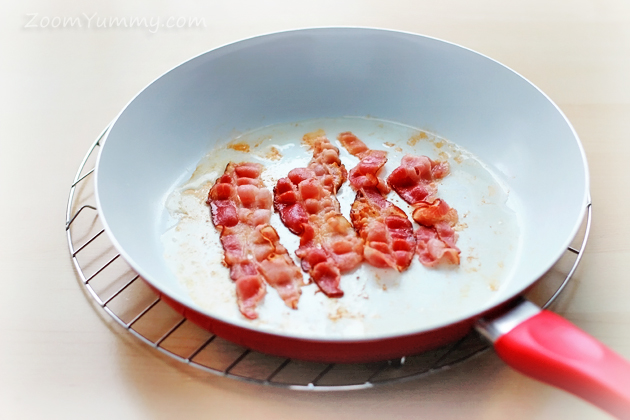 3. When the chicken is marinated, preheat the oven to 350 °F (175 °C).

4. Use a large pan or skillet to fry the bacon on the stove until mostly cooked (it will cook more when baked in the oven). Remove the bacon onto a separate plate.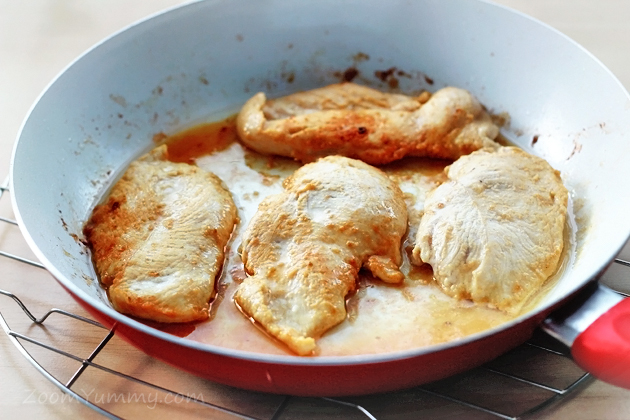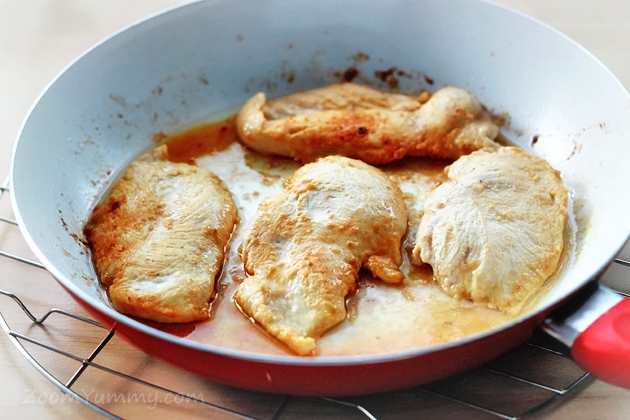 5. Using the same pan and what's left of the bacon, fry the chicken (discarding leftover marinade). Cook a few minutes on each side, but not until cooked through – the chicken will finish cooking in the oven.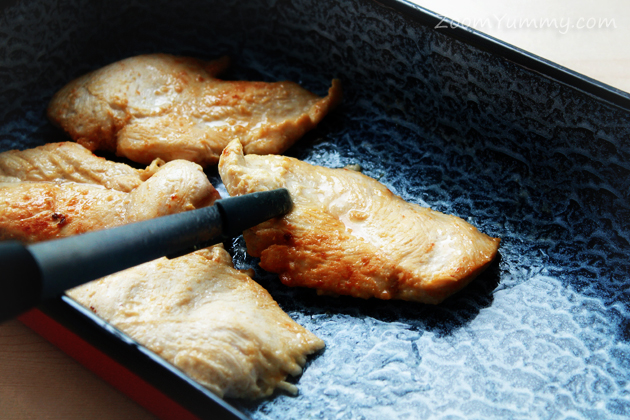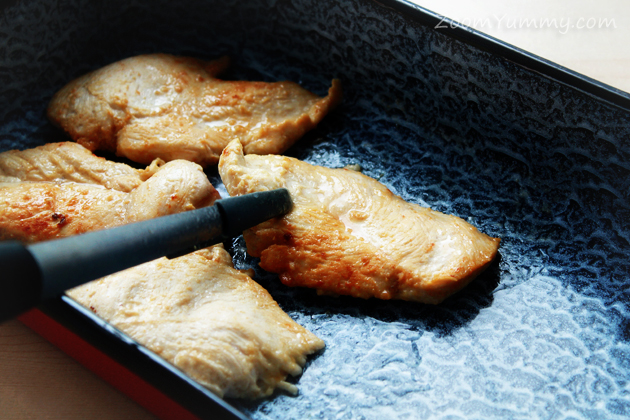 6. Place the chicken in a large baking dish.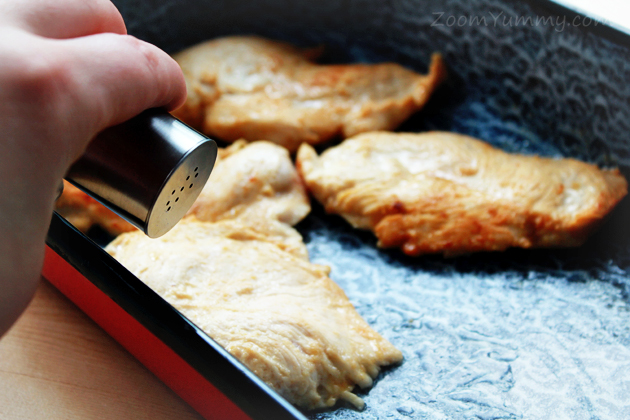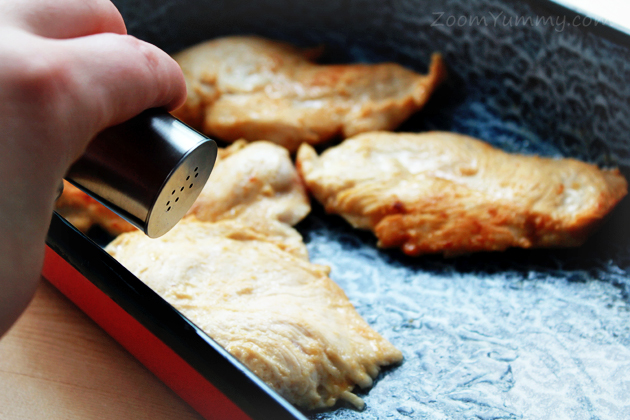 7. Sprinkle with salt, pepper and paprika.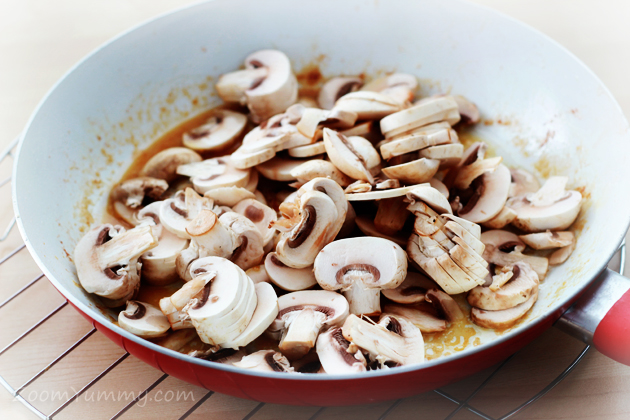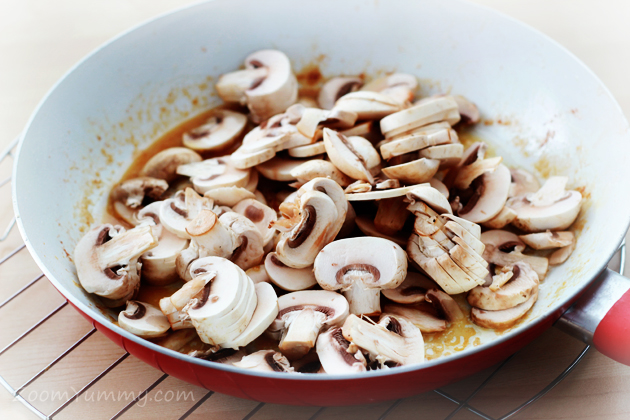 8. Place the sliced mushrooms in the same pan where the chicken was cooking. Add about 1/2 tsp salt and cook for about 5-7 minutes. Then set aside.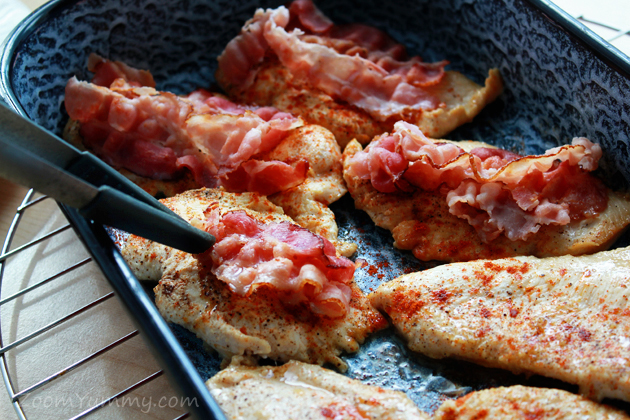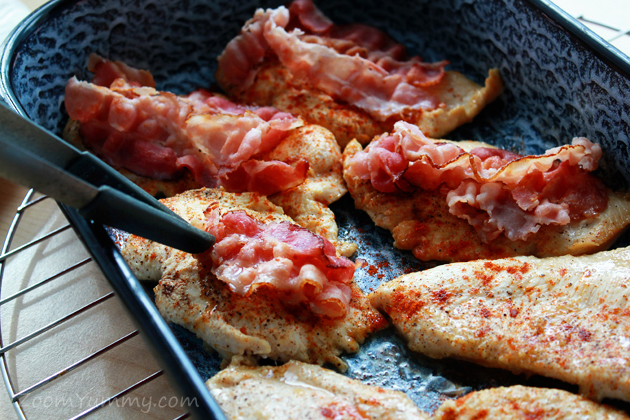 9. Assemble the chicken by topping it with the bacon…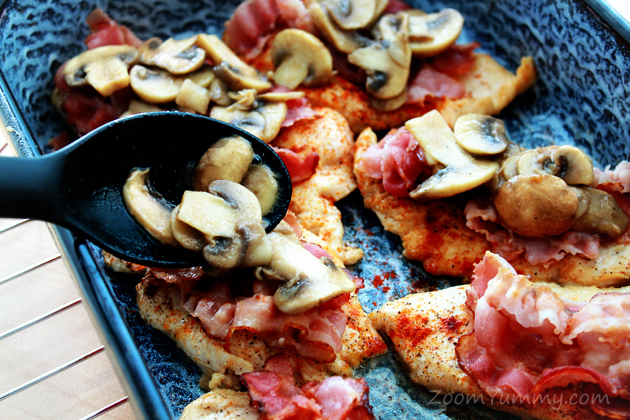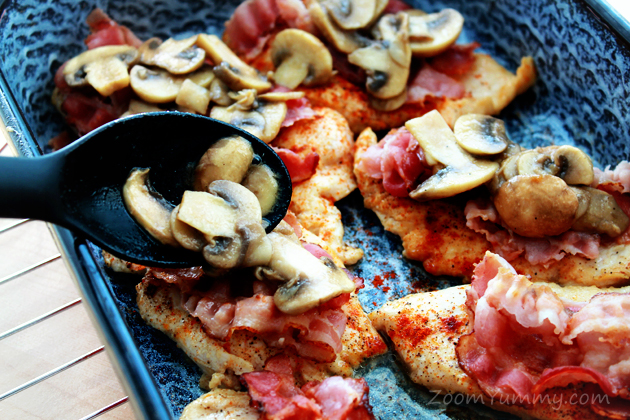 … mushrooms …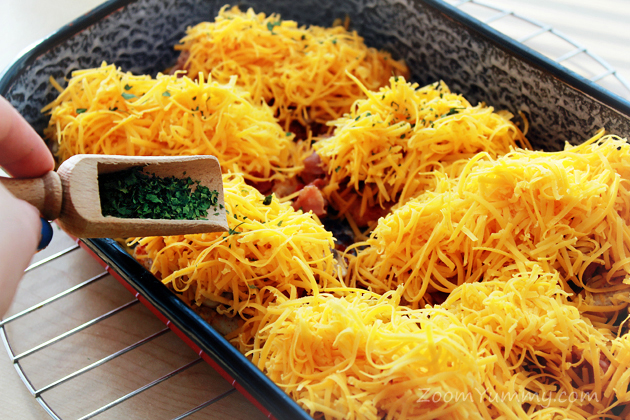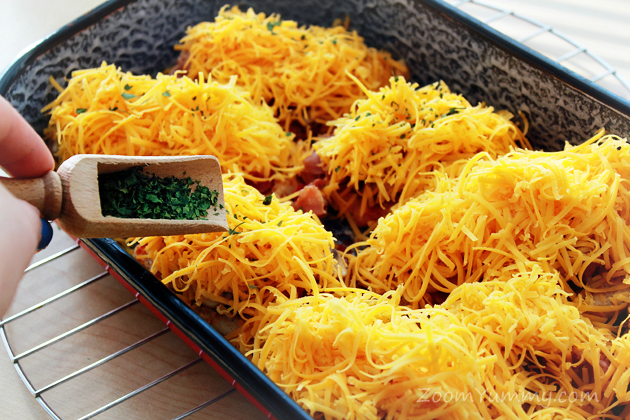 … and lastly with the cheese and parsley.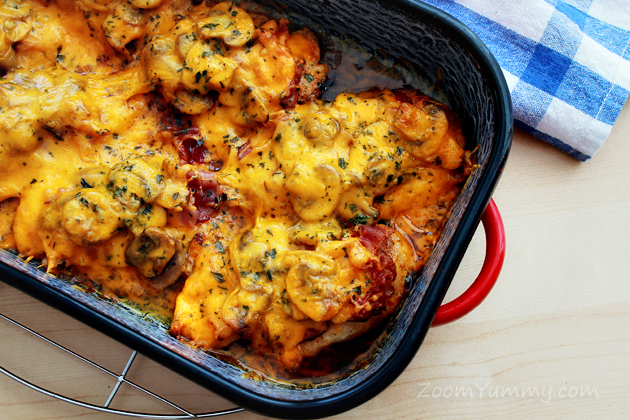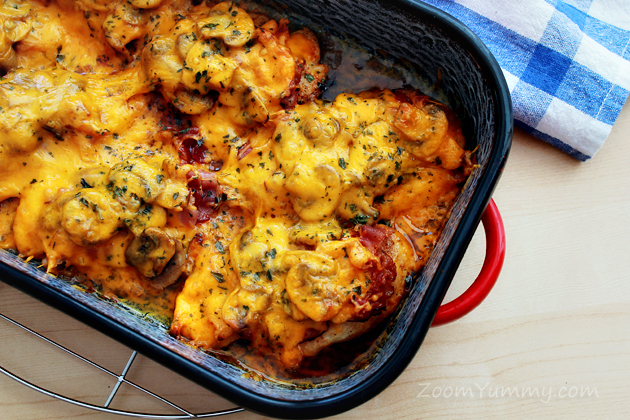 10. Bake at 350 °F (175 °C) for about 20 minutes until the chicken is cooked through.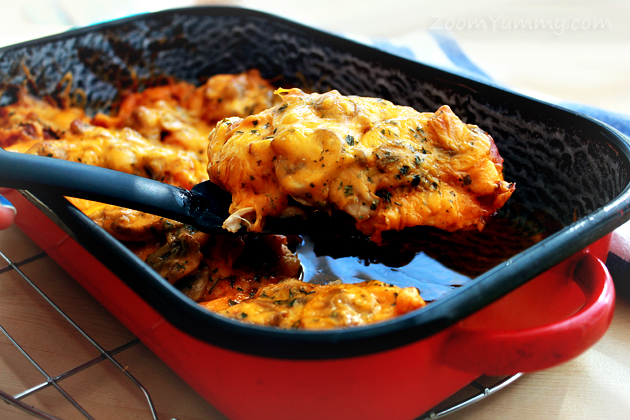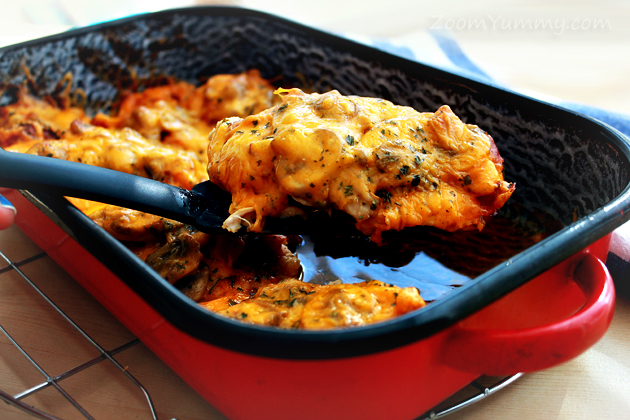 Serve warm.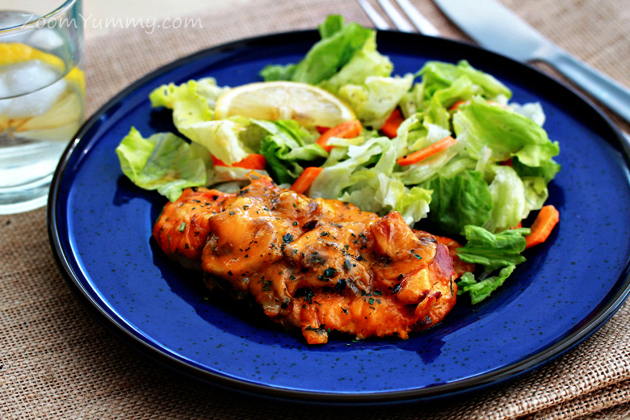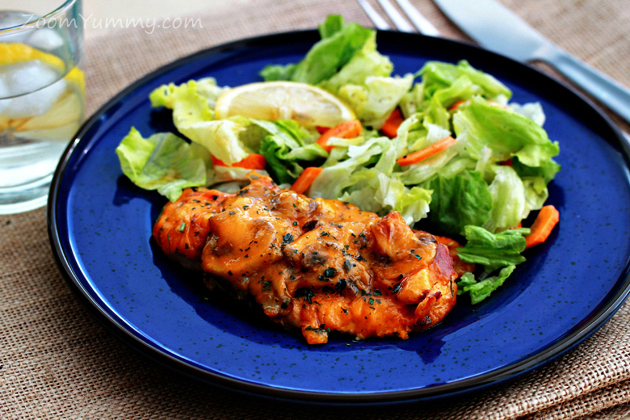 I served my chicken with potatoes and fresh salad. Yummy!

Enjoy, dear friends!

Love,
Petra

(This delicious recipe was adapted from everydayhomecook.com. Makes 4 servings.)