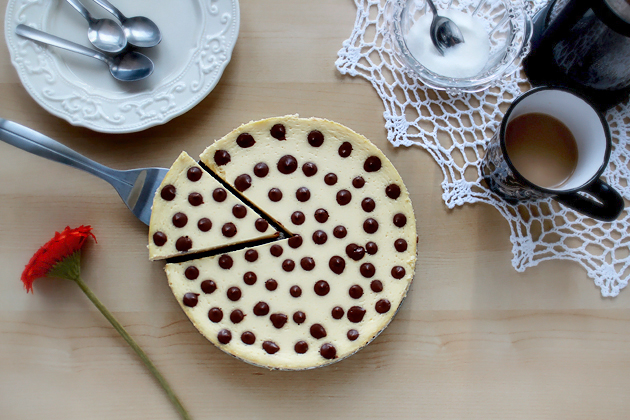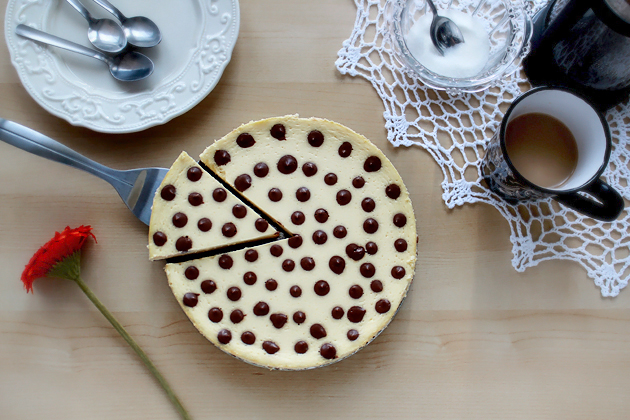 I am very happy to introduce to you the newest addition to my cheesecake collection.

It's a Polka Dot Cheesecake!

Isn't it like the most adorable idea ever?

And besides that, it really is a gorgeous treat – the texture is just perfect and the flavor is out-of-this-world delicious. Yummy!

If you'd like to make your own polka dot cheesecake, then I sure have all the necessary details for you…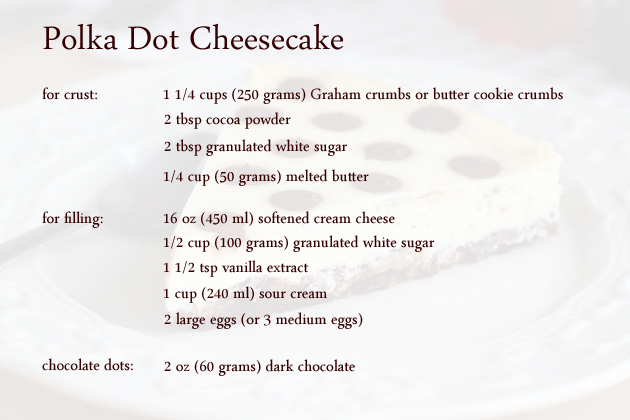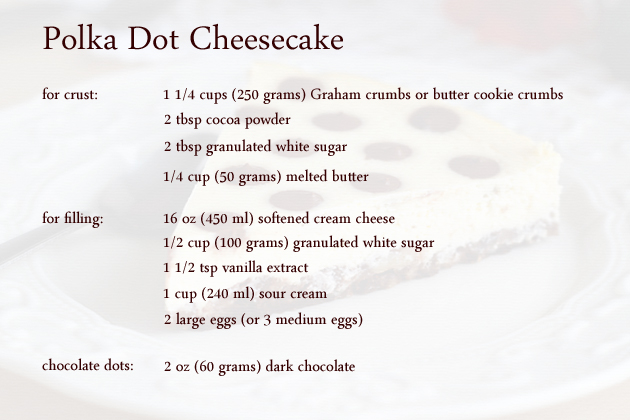 This is what we need.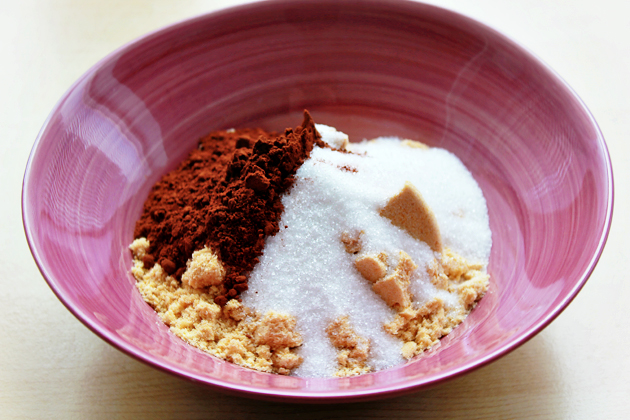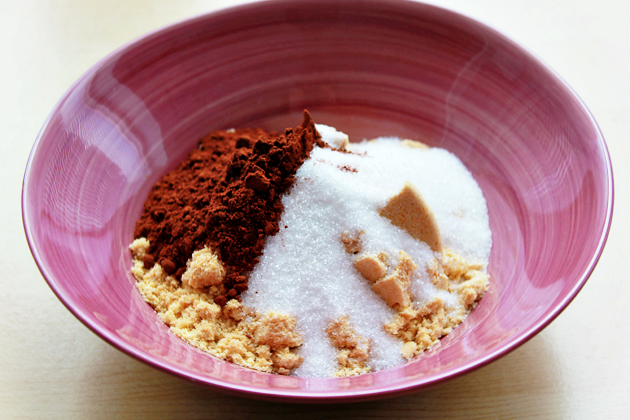 1. To begin, preheat the oven to 300 °F (150 °C).

2. Grease an 8-inch (20 cm) springform pan and line it with parchment paper.

3. In a small bowl, combine the graham crumbs, sugar (2 tbsp), cocoa…