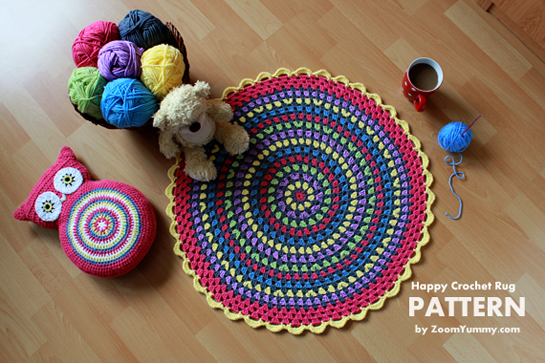 If you have ever crocheted, and especially if you have ever crocheted any granny cluster pattern, then you will surely agree that this kind of pattern is completely and utterly magical.
It is a satisfying and relaxing activity which results in the neatest piece of crochet work.
Well, this is what crocheted granny clusters can bring into your life. Did you know about it?
I definitely know now… because I have just finished my new granny project – the Happy Crochet Rug.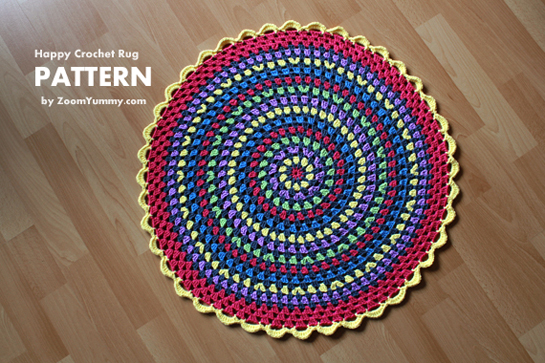 I am in love with it!
It brings so much joy and happiness into the room.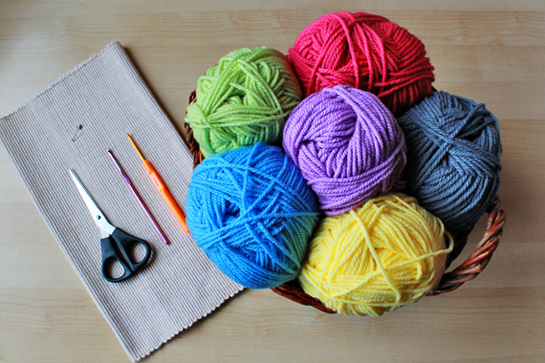 Look, these are the supplies. Just a little stuff is needed here.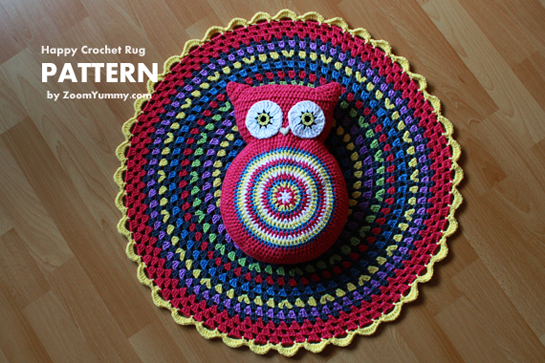 My beloved owl cushion loves inhabiting the new rug too.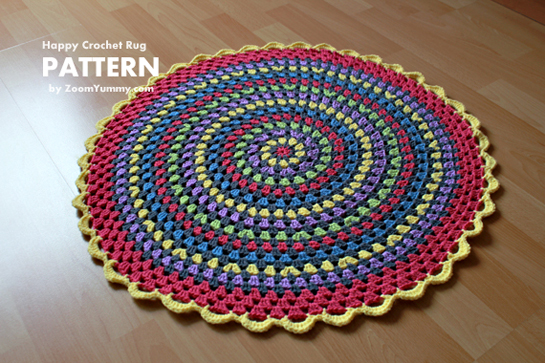 Sooo… in case you'd like to breath new and colorful life into your house, just have a look in my shop where you can find all the necessary details about the Happy Rug Pattern.
In my humble opinion, this could make a lovely gift, too… what do you think?
With lots of love,
Petra