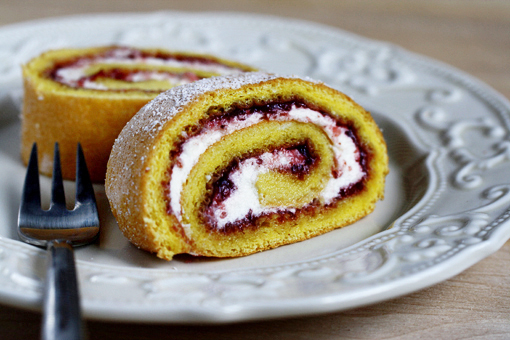 When I was a kid my Mom used to make wonderful sweet treats for me and my sister.
One of the desserts she used to prepare most often was this strawberry roulade. I guess she liked to make it because it is amazingly simple and easy.
Hm, who doesn't like that?
As I'm spending time here in my Mom's house these day, it's no surprise there's been a lot of remembering the old, sweet days of my childhood …which magically gave me the idea to prepare this delicious cake, since, to my surprise, I've never made it myself.
Oh, and was that a good idea…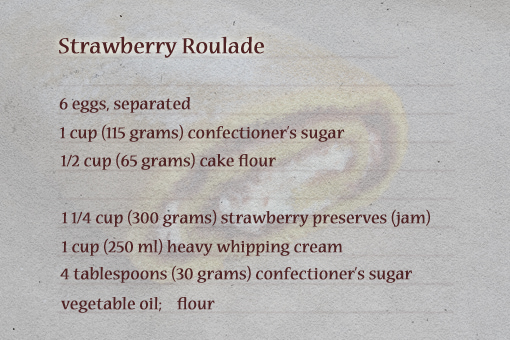 These are the ingredients you need in case you want to prepare this delicious cake, too.
Which I highly recommend.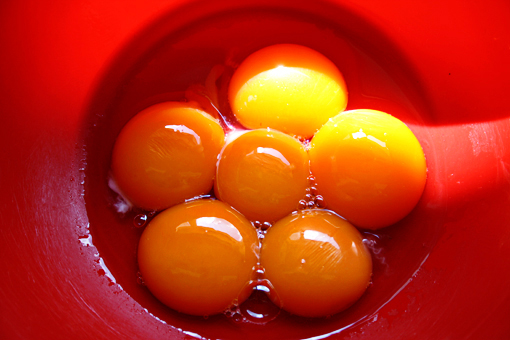 1. First, preheat the oven to 356 F (180 C).
2. Then, separate the eggs.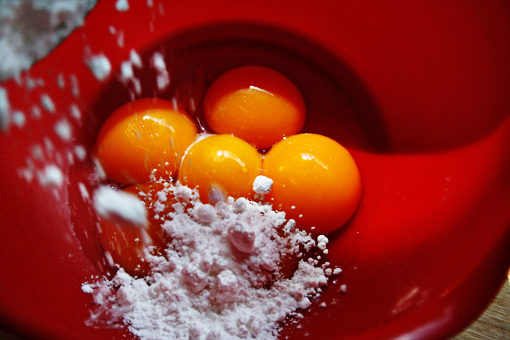 3. Now, play with the yolks a little.
Add 1 cup (115 grams) confectioner's sugar to the bowl with the egg yolks.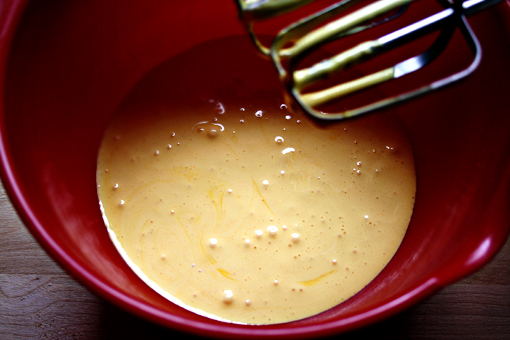 4. Using your hand mixer, whisk the egg yolks and sugar until pale yellow and fluffy.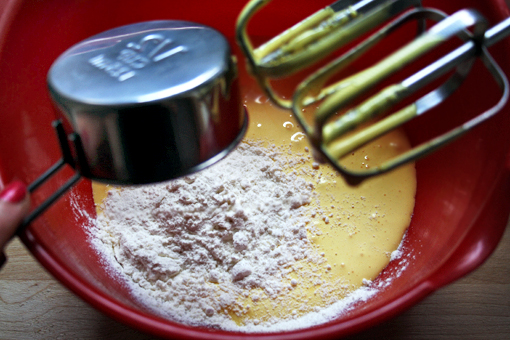 5. Add the flour and mix again shortly, just until incorporated.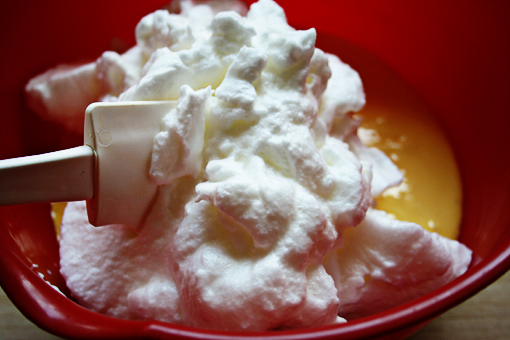 6. Then, in a separate bowl, whisk the egg whites until firm (stiff peaks) and add them to the egg-yolk mixture.
Did you know that when you whisk egg whites there have to be no remains of egg yolk on your whisk attachment? Otherwise the whites wouldn't just get firm. Trust me! Been there, done that…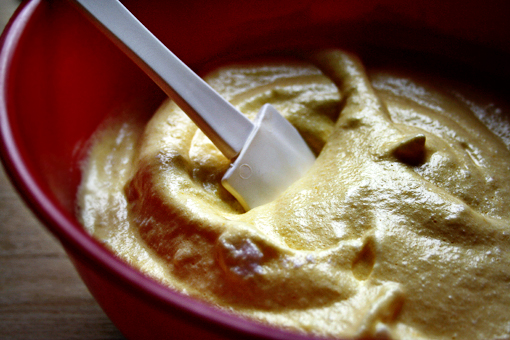 7. Using a rubber spatula, gently fold the whites into the batter.
This is basically the main and most important trick about the sponge cakes – to have the batter as light and air-filled as you can manage.
And it's definitely not difficult, no matter what they say.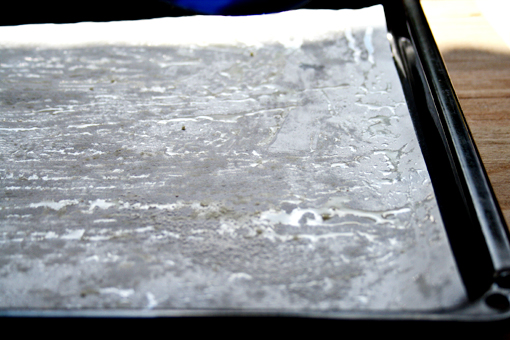 8. I am using a 12 x 15 inch (30 x 38 cm) baking pan here. Just try to use something similar.
Line your baking pan with parchment paper, and (to stay on the safe side) spray it with some vegetable oil and flour it lightly.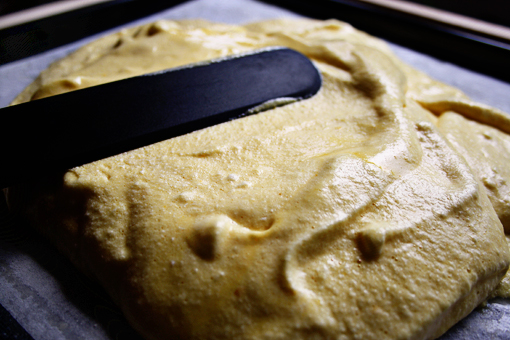 9. Pour the batter into the pan.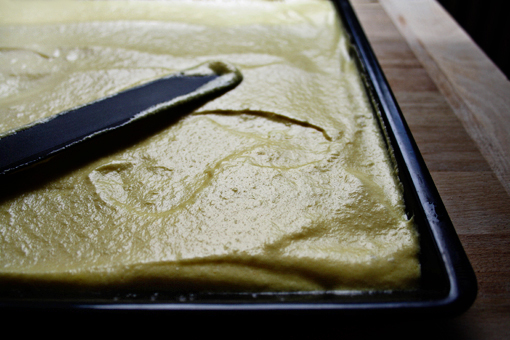 10. And using an offset spatula or a knife, spread the batter evenly.
11. Bake for 17 minutes or until golden brown.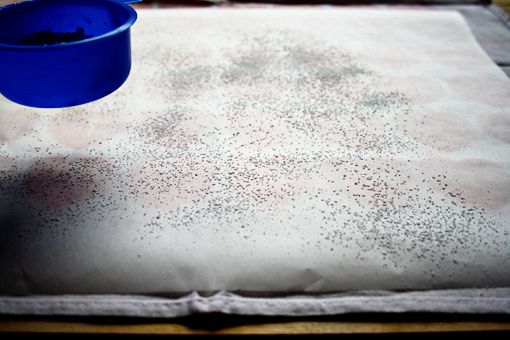 12. In the meantime, prepare a nice, welcoming home for your cake.
Place a clean dish towel on your working surface. Then put a piece of parchment paper over the towel and sprinkle it with a little of confectioner's sugar.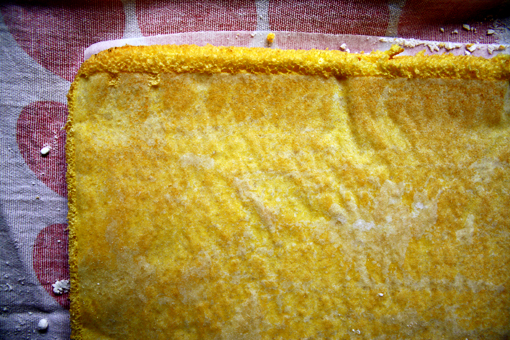 13. Immediately upon removing the cake from the oven, invert it onto the towel and the paper you have prepared.
So now you have the dish towel and the paper underneath the cake and there's also a piece of paper on top of the cake (the one it was baking with).
(Oh, how I'll miss those crazily yellow eggs from my Grandma.)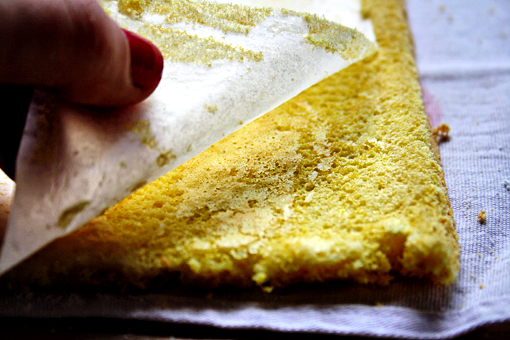 14. Carefully, remove the top paper.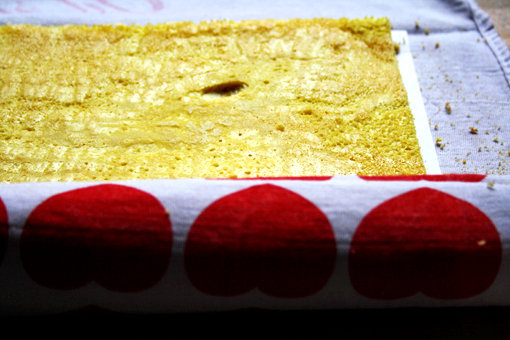 15. And, while still hot, roll it up.
This way we are making the sponge to get used to being rolled up. If we rolled it up when cooled it might break.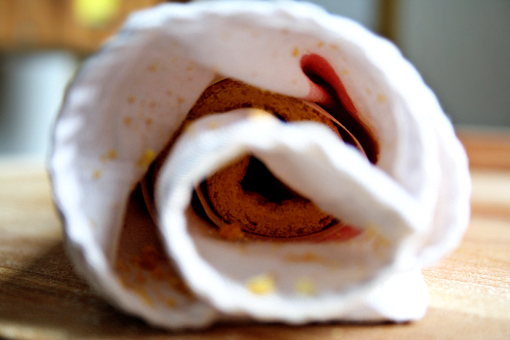 16. Let cool.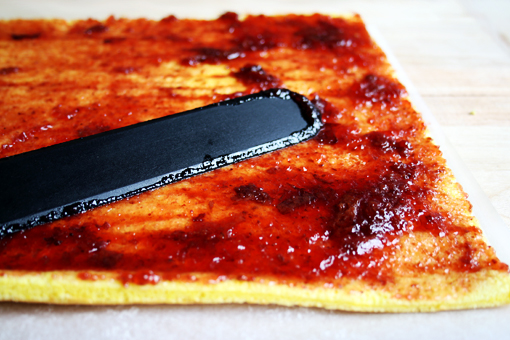 17. When cooled, unroll the sponge and spread with the preserves (or jam).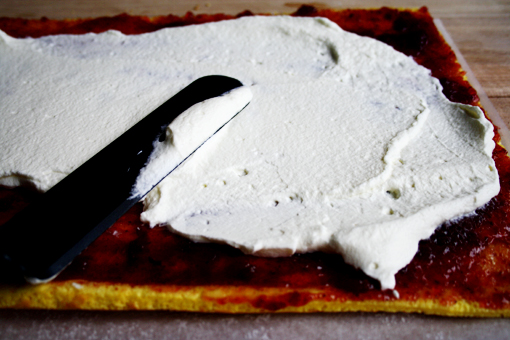 18. Then whip up the cream.
First, beat the cream until soft peaks form, then add 4 tablespoons (30 grams) sugar and continue beating until firm peaks form when the beater is raised.
19. Spread the cream over the preserves.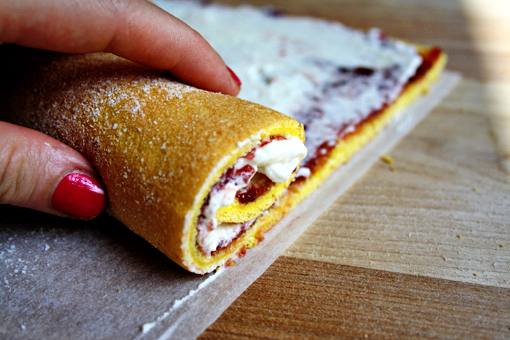 20. Reroll the cake.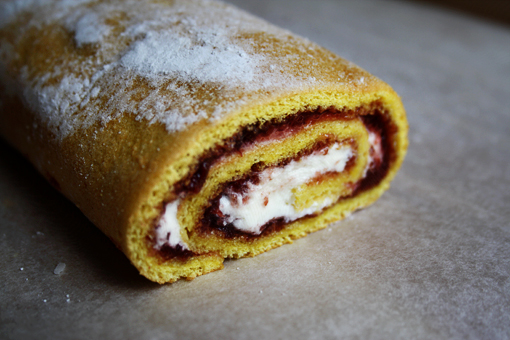 21. And sprinkle with some more sugar if you wish to.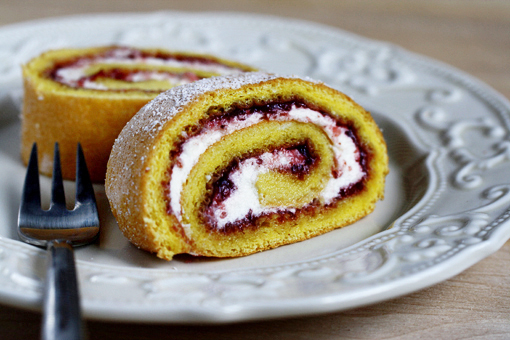 22. Slice the cake into even 0.6 inch (1.5 cm) pieces.
Enjoy, dear friends.
With Love,
Petra