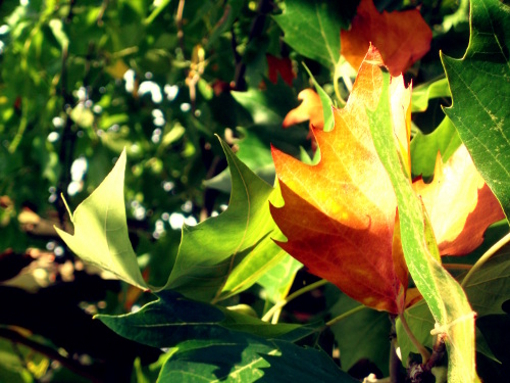 You know what I am really looking forward to?
Fall leaves.
That flood of vivid colors all around …
… it's like nature's throwing a fistful of glitter in the air… .
A flamboyant nature's parade celebrating one more great year.
And it seems that this year's fall is just around the corner.
Yeah!
Gimme some COLORS!
WANNA SEE MORE COLORS!!!